Exclusive Jason Mraz Concert Tickets Through Chase Credit Cards
09/17/2012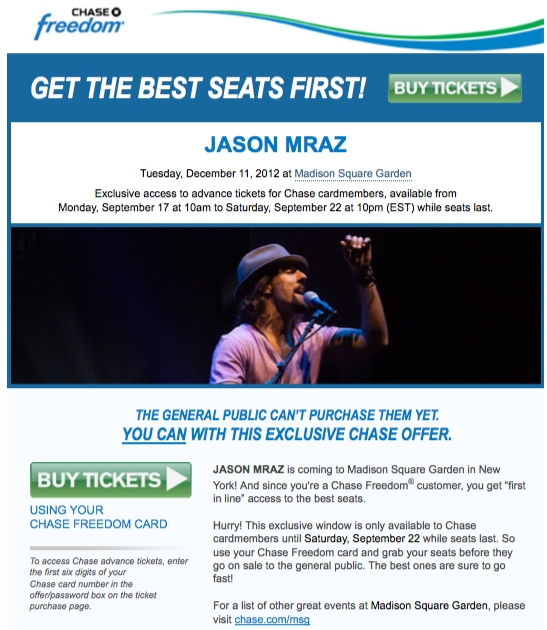 For those of you in the loop, you would know by now that Jason Mraz is having a concert in Madison Square Garden on 11th December 2012.
Being a Chase Freedom card member, I just got an email from them telling me that I can book tickets starting from today 17th September (at 10am EST until 22nd September 10pm EST). The tickets are not available to the public yet. So if you hurry, you can get some great seats.
After tweeting about this post, Chase has informed me that all Chase cardholders (including debit cardholders) can book these tickets now. So for all you Chase credit or debit account holders, check your emails or go to https://madisonsquaregarden.chase.com/ to see concerts supported by Chase.