Delta Promo Update And A New Reward Debit and Checking Option
02/13/2009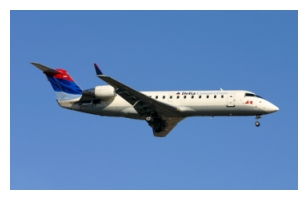 Update On The Big Delta Promo
Last November, I told you about the 'Big Promo' that Delta was offering. According to their web site, almost any partner activity before the end of the year was eligible for %150 bonus SkyMiles on top of what was received. Almost all SkyMiles partners were included, such as transfers to SkyMiles from your Starwood accounts and hotel loyalty programs. A notable exception was transfers from American Express's Membership Rewards program.
Shortly after the promotion went live on Delta's web site, it went dark. The registration page turned into the following message: "We're sorry, this campaign is currently not active".
From there, things only got weirder. A few days later the page for the promotion began to show the following message:
The More Miles You Earn, the Bigger the Bonus
The SkyMiles® multi-partner threshold promotion was in the development phase and not yet formally announced or launched when it was inadvertently published online. The landing page should not have been live and the content was subsequently removed.
However, Delta Air Lines will honor the bonus miles promotion for SkyMiles members who have already enrolled.

What Does This All Mean

People have been asking me, "What ever happened to that big Delta Promo, will I still get the reward bonus miles?"
First, let me translate this message a little. The "landing page" is web developer speak for a starting page for a promotion or any mini web site. Whether or not I am willing to believe that Delta accidentally published this web page, I can at least commend them for seemingly standing by their promotion, intentionally disclosed or not. To many, it seems as if Delta retracted it's promotion in the face of an overwhelming response that would obligate them to flood users with SkyMiles.
That said, if we are to take Delta at it's word, all of those who signed up for the promotion should receive their SkyMiles, in accordance with the terms, in 8-12 weeks follwing the end of the promotional period on December 31st, 2008. At this time, I have no reason to doubt that Delta will renig on both it's originally posted terms, or it's subsequent promise to abide by them.
Both my wife and I registered for the promotion. Actually, we registered twice, and saw a screen the second time saying that we had already registered. Unfortunately, Delta provides no way of confirming your registration. We then made several large transfers from our StarPoints accounts and applied for several Delta SkyMiles American Express cards. If, a month from now, we do not see the bonuses promised, we will be among many dissatisfied and litigious travelers and bloggers. I seriously doubt that Delta really wants to have that kind of legal and PR battle on its hands, especially considering the currently posted statement I quoted above.
A New Choice In Checking and Debit Card Rewards
I am really up on Capitol One these days. Their No Hassles slogan is at the very least, a symbolic gesture to consumers saying that they get it. We do not want endless junk mail or weaselly fine print obstructing our rewards. I was also left with a good feeling when they showed me the love by offering me an effective 2.25% reward rate, albeit temporarily.
Now, I have been made aware of a checking account that they offer with a rewards debit card. What stands out here is that both the checking account and the debit card offer rewards. Granted, the Capitol One reward points only translate into a mere 1 cent per point towards airfare, but this is a situation where you can get rewards merely for paying your bills electronically.
As readers know well, I am a big fan of electronic bill payment, especially when you are the one setting up the payment, not the recipient. Capitol One offers unlimited free bill pays, plus
10 miles every time you swipe your debit card
5 miles when you write a check or withdraw from an ATM
10 miles for paying bills online
1,000 miles for opening your account
4,000 miles for signing up for direct deposit
1,000 miles for your account anniversary
Note, these "miles" are given per transaction, NOT per dollar spent. In that context, it doesn't seem like much. Say you pay 10 bills online a month, that is 100 miles a month or 1200 a year, worth exactly $12.00. It is not much, but it is something.
Certainly I could foresee some reward junkee paying his bills online one penny at a time. What is better is that like most good banks, they guarantee their scheduled payments will be made on time, or they will compensate you for any late fees. Furthermore, they offer a "SmartSwitch" tool that claims to migrate your payments from your old online account to your new one, as well as to help you generate letters to various entities informing them of your new bank.
What's the catch?
For now, you have to live in the states of Connecticut, New York, New Jersey, Texas, and Louisiana. The rest of you are out of luck.
Have a question for us? Leave a comment below!
Grab our free RSS feed and keep reading: