My Current Credit Card Portfolio
02/13/2009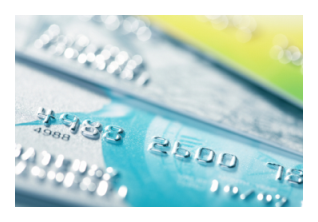 I have a lot of opinions on a lot of credit cards, so people ask me, "Which cards are you using right now?" Without disclosing my actual credit card numbers, I have no problem telling you, the reader, what I am using these days and why.
Primary Card: American Express Starwood Personal.
If the merchant accepts Amex, they will see this card. I use it often enough that it looks very worn. I have even memorized the number from typing it in for online purchases so many times. The reasons are simple. First Starwood points are the best. They have the fewest points for a hotel redemption, some of the best hotel properties, and best of all, no blackout dates on redemptions. If you can purhase a room at a Starwood with cash, you can purchase it with points. There are no "double points" requirements, no advance notice, and when something goes wrong, they treat your right. When I do not use the points at a hotel, I can redeem them for mile son one of a few dozen airline programs. Not only that, but redeeming 20,000 Starpoints earns you a 5,000 mile bonus. so the transfer rate on most airlines is actually 1.25:1, better than most airline branded cards.
It is the flexibility that is key, as you can accumulate points for years, deciding in the future which program is best for your travel plans, i.e. which has been devalued the least.
On the downside, there are not as many Starwood hotels out there as there are in other chains. The largest brands in the Starwood family are Westins and Sheretons. Great places, but there are Hiltons, Marriotts, or Intercontinental/Holiday Inns.
I also hold their business card, but only for the sign up bonus.. I will probably cancel when the annual fee comes due.
Secondary Card: Capitol One No Hassle Cash VISA
As any Amex user knows, many places simply don't accept American Express. You can blame the high merchant fees or whatever, but it is just a fact of life. For times when a situation calls for Visa or MasterCard, my Capitol One is ready for action. It is also ready when Amex decides that it's "valuable customer" who always pays his bills on time and in full, is in need of a "financial review".
Finally, it is my go to card when I am overseas, as they have the smallest foreign transaction fees in the business. They only charge the 1% Visa fee, and no fees of their own. Compare that to the 2.7% fee that Amex recently went up to.
Specialty Card: Amex Platinum Business Card
When gas was over $4.00 a gallon last year, I couldn't resist a card that offered 5% cash back on all gas and all wireless. Between the two, my wife and I we are spending over $500 a month on gas and phones, enough to earn $25 a month in cash back rewards, with no annual fee. That is what I call a good deal. Every time I did a $50 fill up of car this summer, I felt a little better knowing that my gas was 20 cents a gallon cheaper than the posted price. In fact, I am not sure I ever actually paid more than $4 a gallon, a price that might seem cheap some day in the future.
Cash Card: I have my ATM/Debit card from First Internet Bank of Indiana. I don't live in Indiana, however I have been using them for years as they have great customer service and no fees. They even refund fees charged by other bank's ATMs, up to four a month. I use cash as little as possible, but occasionally I do need it, especially when out of the country.
Other Cards: I have a Sony card that I got for the sign up bonus, a hefty $150 off of a camera I was going to . I have a Hawaiian Airlines Visa from Bank of America. The sign up bonus was good, and I dream of visiting Hawaii one day. I also got a couple Delta Amexs, also for the generous sign up bonus and the "Big Delta Promo" The likelyhood is that I will cancel most of these extra cards when the annual fee comes due.
Every Person Is Different
Just like I wouldn't recommend the same car I drive here in Colorado to a reader in Florida, so too would I not necessarily recommend the same cards to all of my readers. Everyone has a different situation. Obviously, I am a reward card aficionado who likes to travel. That determines many of my choices. In most cases, I can get a reward valued at over 4 cents per dollar spent when I use my Starwood Amex. For situations where I can get the %5 cash back with the Business Platinum Amex, that trumps even the mighty Starpoint. For almost everything else there is the Capitol One card w/ 1%+ cash back.
As they say over at Capitol One, What's in Your Wallet?
Grab our free RSS feed and keep reading: