If You Split Your Focus, Are You Doomed To Fail?
09/06/2008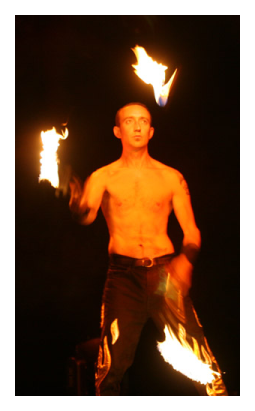 Happy Saturday Everyone!
I've been thinking a lot lately about productivity and focus. Frankly, it seems like the less I focus, the less I produce. (That's pretty well a given, right?) But what about splitting your focus? Is it possible to focus on many things at once and do them all well? Or, by splitting our focus, do we dilute our energy, time and power?
These are things I've wondered as I've watched Sarah Palin speak, and seen the gnashing of teeth around the blog-o-sphere – particularly from other women. Not everyone is out to chew her up and spit her out of course, but there have been some interesting questions raised.
How can she be VP and a mother? How can she meet the demanding needs of her youngest child, and our country? How can any mother for that matter? At the end of the day, in our hearts, can we truly say that splitting our focus between our family, and careers was successful?
I think some of us can, and some of us cannot. It's a personal question, and we each live with those answers every day of our lives.
Can we really give the very best of ourselves to everything we do? What could we be if we achieved laser-tight focus on one goal? Would it be worth the loss of everything else?
If you have thoughts on this matter, I would love to hear them. It's a sensitive topic, but one that I think is worth discussing.
In fact, the same could be said of our finances: Do you want to be debt free? Should you save for retirement while you do it, or just focus on your debt?
Should you massively diversify your investment portfolio and split the focus of your money? Or should you concentrate your money in the areas you think will bring the most profit?
Undeniably, you would expose yourself to risk by focusing your assets, but by spreading your money too thinly among many investments, don't you risk losing your chance at the greatest profit?
With those thoughts in mind, I'd like to focus in on the most thought-provoking, inspiring articles that came out this week. Each one gave me something to ponder, and I hope that if you take the time to read some of them, that you will enjoy them too!
Introducing Steadfast Finances:
Matt at Steadfast Finances is a regular reader and commenter here at Ask Mr. CC, and he always has something insightful to contribute. After he left a couple of comments, I decided to go have a look at his site – I was not disappointed. He had a couple of articles that really stood out to me. He isn't afraid to take an unpopular stance, and call a situation like he sees it.
Why Index Funds are Bad Investments – Matt calls us "personal finance" bloggers out on the herd mentality of constantly recommending Index Funds. I'll admit, I am guilty of this in my own book, though I lean more towards ETFs than Index Funds. In fact, I leaned as far away from specifically recommending anything to anyone as I could! (Yeah, I'm cowardly that way, but I'm also not a financial advisor – just a writer that got lucky on a book deal 🙂 ) I had pretty much discounted Mutual Funds completely though, so I learned a bit with this article.
Screw You Economics: My Most Hated Stealth Fees and How to Get Around Them – Well, it's nice to know I'm certainly not the only person in America getting eaten alive by stupid fees. My bank has recently begun not "officially" depositing funds until several days later, and then making a point of running withdrawals before deposits. I operate with a "Fool me once, shame on you, fool me twice shame on me" policy, and you can bet I'll be more careful with my funds from now on.
To Be, or Not To Be?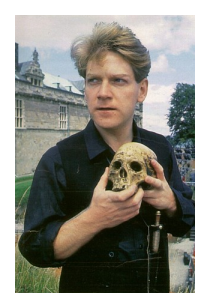 The Simple Dollar ran a post this week on "Opportunity." Trent details an opportunity that almost passed him by, and one that did pass him by because he wasn't financially prepared. I am a firm believe in the old adage that "Luck = Preparation + Opportunity." I think we've all missed opportunities in our lives because we weren't prepared. Maybe the better question is, what did you do about it?
Free Money Finance spends some time wondering if Medicare, not Social Security is the real issue. Well, it is true that Medicare is only slated to last until 2019 while Social Security can possibly gimp along until 2041. Moral here? Best not to count on the government to take care of you during your retirement years.
My Open Wallet shares a personal warning: "Do It Now." Better advice, I've never heard.
To Buy, or Not To Buy?
Five Cent Nickel should probably win an award for his post on "How to save money on prescription drugs." (Prevent the companies from advertising on TV! – My theory, not Nickel's 🙂 ) Right now I am loving Kroger's $4 prescription list. My family's last two prescriptions only cost us a total of $8!
Mr. Roth, at Get Rich Slowly has an article on "The Idea of Having." I think the very idea of having something is what gets me into the most trouble. I get excited about it, emotional about it, blow money on it….and there it sits. I am working my way through this though, with some success. J.D. has inspired me on this point in the past, with ideas like waiting a set amount of time before you decide to make a purchase over a set amount.
Food for Thought: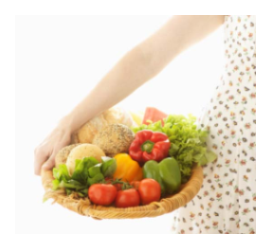 Donna Freedman at Smart Spending had my favorite article of the week, "Table for one: How do you eat when you're alone?" My favorite thing to eat when I am by myself is jalapeño-avocado dip – layered on a fresh, crusty piece of bread, and topped with a sun-ripened tomato slice. It's heavenly.

Now that my daughter has moved completely to solid foods, my days of "grazing" are gone. I am also belatedly finding out that preparing three squares a day can be quite expensive!

My favorite cheerful blogger, The Happy Rock is daring to buck the American lifestyle for a month, in "The Ingredient Experiment – Save Money And Eat Better" where he promises to only "ingredients" for a month. I also want to give a special salute to his "Happy Rockette" who has fearlessly embraced a vegan raw food diet for a month. You are a brave woman, and I respect you! I'm looking forward to the details on that diet because I've been trying to buck up the courage to try it myself.
Philip Brewer from WiseBread gives us the skinny on "How to Frugalize Any Recipe." He doesn't advocate sacrificing taste, by the way 🙂
Carnivals:
Many thanks to these carnivals for featuring our posts this week:
That's it for this post! Wishing you a merry weekend full of focused, family, hobby or fun time!
Did you like this article? You can get our updates for free (Click Here)
Keep Reading:
Photo Credits: circusentertainers.co.uk, branaghcompendium.com, clean-energy-ideas.com