The Return of Sanity
11/08/2008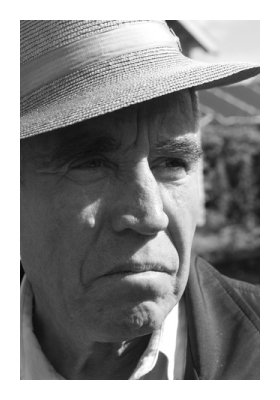 Profits are down, the market is still volatile, and for the last few months I have seen hundreds of articles pointing fingers at the "culprits". You know, they bad guys who brought all this madness and mayhem upon us. Everybody wants answers, fall guys, lessons.
To this I say "pffftttt….".
America, for too long we have allowed greed to blossom in our own hearts.
Instead of recognizing the wealth and plenty around us, instead of understanding the concept of enough, we have continued to feed the machine.
We purchased items we did not need on credit, we purchased homes and cars on credit when we weren't sure that we could make the payments.
As a society, we moved our houses, and our families to the beach. We wanted that beautiful ocean view, and we wanted it now. Yet we were building our homes, and our economy on the shifting sands of equity and credit.
Each and every one of us (to some degree) have allowed greed into our homes. We fed greed, made it a welcome guest, and asked it's opinion on every purchase we made.
Too long have we allowed this unwanted guest to dictate our thoughts, and the actions of our families.
It is no great sin to want, but to want at any cost, at any risk, is nothing less than insanity.
And so, I welcome the return of Sanity, the grandfather of Greed – the one to whom all bills are handed, no matter how past due.
It is Sanity that will clean up the mess we are in. Sanity, who will show us how to return to the good ways of true prosperity, security, and enough.
From the moment he walked back into our country, Sanity accepted the hard work of cleaning up the mess Greed joyfully made.
When you see lending practices being restricted to only those who are credit-worthy, that is Sanity at work. When you see businesses fail because they overextended themselves in their greed – well, that is Sanity at work too.
But be aware; Sanity is no gentle animal to be cuddled, fed, and kept as a pet. Sanity comes in like a hurricane. Eyes blazing, he cuts away sickness wherever he finds it.
There will be times when we feel like his cure is not preferable to the slow poison of Greed. But it is necessary if we are to have a chance to pick up the remaining pieces of our economy and our financial lives.
The influence of Greed was so widespread that many of us will find ourselves trapped between the breakdown of the lives we used to live, and the beginning of the ones we must now live. We are used to taking Greed's easy advice, and now we must begin to listen to the harsher voice of Sanity as he tells us, "You must change."
The folks in Washington have long ago exiled Sanity. He is not invited to their meetings, nor present within their hallowed halls. And though he beats and rails at their walls, his cries fall on deaf ears.
It is for this reason that I advise you not to rely on the government to fix our economic crisis. They are still keeping Greed fed, and fat within their hearts. And Greed is an expensive guest! Their last offering to him alone was worth $17 billion.
Instead I ask you, throw the doors of your own home wide, and welcome Sanity. We, the people, are the backbone of the economy. It is we who must decide if this country will prosper, or slide into depression.
Though Sanity is not as pleasing a house guest as Greed; his form is not as fair, and his words are not as soft, you will find that he pays his own way.
Sanity is willing to work for us in a way that Greed never did. He will be there for each of us as we shore up our own finances. He will work beside us, plugging the leaks that threaten to sink us.
It will not be without pain, and it will certainly not be without work. But the work and the pain are ours to bear, for we each owned a small part of the chaos that was allowed to foster and grow.
And when all is said and done, when all of the chain reactions have stopped, it is Sanity who will help us rebuild a new tomorrow.


The articles below are all hand-picked. Chosen, because they contain the voice of Sanity, each in their own way. I hope that you enjoy them as much as I did.
If you enjoyed this article, please pass the link on to a friend, or give it a Stumble. You can also subscribe to our RSS feed. We would love to have you join us!



Additional Commentary on the State of Things:
Saving Money:
Healthy, Wealthy, and Wise:
Burning the candle at both ends, isn't good for anyone. These articles deal with many of the common sense topics that it's easy to forget about in our day-to-day lives.
Giveaways:
Freebies are always welcome, in any economy! The sites below all have contests or giveaways going on. Check them out!
Carnivals, Festivals and Celebrations:
Many thanks to these carnivals for featuring our articles this week!
That's it for this week's commentary and links. Hope you have a great weekend!