Earn 5% Cash Back (Discount) at Hilton Hotels For Q3
No other card has such a deal
06/30/2013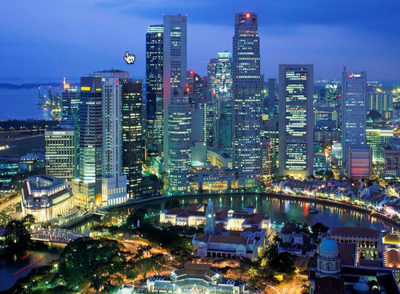 Many folks have been disappointed with the recent devaluation of the Hilton HHonors program. Much has been written about it. But in a nutshell, categories have been increased from 7 to 10 (which meant requiring more points for many but not all hotels). Points for exotic (or as the industry calls it – aspirational) hotels like the ones in the Maldives has seen point requirements almost double from 50,000 to 95,000. Many hotels in major cities have also see requirements increase, though many small European hotels have seen the opposite.
When I checked the Q3 rotating categories for the Dividend Card from Citi (review here), I noticed that Hilton Hotels was in that 5% category. That means that when you book a Hilton Hotel, you could get 5% cash back (up to $1,500 in quarterly spending).
This is the first time that I've ever seen a Hotel chain included in a 5% rotating category. Having said that, Citi does issue Hilton's affinity cards so perhaps it was not a total shock. But this means that for the next 3 months, you have a way of getting what is effectively a 5% discount from Hilton's chain of hotels for your summer vacation (if you have the Dividend Card).
So if you have ditched the program or their cards, but still plan to stay there during the summer, do not forget to use the Citi Dividend Card (if you have one).