T'was The Night Before Christmas – Bailout Style
12/24/2008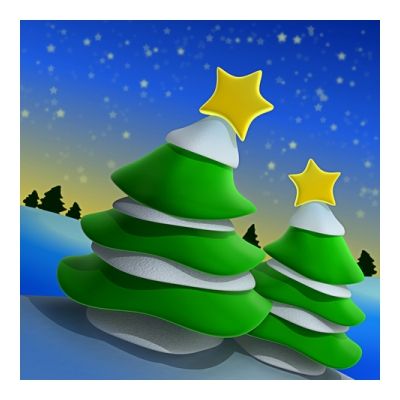 T'was the night before Christmas, and all through the states
Not a creature was spending – we're all in dire straits.
The coffers were hung by the chimney with care,
In hopes that a bailout soon would be there.
GM and Chrysler nestled all snug in their beds,
While billions of dollars danced in their heads.
And ma with her nickel, and I with my dime,
Coughed them right up as the banks stood in line.
When up from Wall Street there arose such a clatter,
I called up my broker – asked what was the matter?
Away went our savings they flew like a flash,
So I ran to my mattress – "Quick, stash all our cash!"
I cried into the night, with a single loud roar
"The economy's a problem too big to ignore!"
When, what to my wondering eyes should appear,
But a great big 'ol sleigh, and eight greedy reindeer.
With a little old driver, so lively and fulsome,
I knew in a moment it must be H. Paulson.
More rapid than eagles his cronies they came,
And he whistled, and shouted, and called them by name!
"Now Fannie! Now Freddie! Now, Bancorp and Citi!
On, Rahm! On, Pelosi! on Levin, and Bernanke!
To the top of the Hill! to the top of the wall!
Now take away! Take away! Take away all!"
As dry leaves that before the wild hurricane fly,
When they meet with an obstacle, mount to the sky.
So up to my roof top the coursers they flew,
With the sleigh full of debt, and H. Paulson too.
And then, in a twinkling, I heard on the roof
The pounding and stomping of each greedy hoof.
As I drew in my head, and was turning around,
Down the chimney H. Paulson came with a bound.
He was wearing the constitution, from his head to his foot,
And it was rumpled, and tarnished, with ashes and soot.
A bundle of debt he had flung on his back –
Billions in pork barrels he had tucked in his pack.
Tax breaks for arrows, and tax breaks for rum!
We can't stop now – 'Tis too good to be done!
His droll little mouth was drawn up in a sneer,
Yet his mouth kept on saying "There's nothing to fear!"
But my savings have plummeted, my retirement is gone!
My home's in foreclosure, I'll work for a song!
But Paulson just smiled, and said with a jibe
"All must contribute, if we are to survive!"
He was greedy and mean, a right evil old elf,
And I cowered when I saw him, in spite of myself!
A wink of his eye and a twist of his head,
Soon gave me to know I'd rather be dead.
He spoke not a word, but went straight to his work,
He emptied my wallet, then turned with a jerk.
He gave me the finger from my head to my toes,
And giving a nod, up the chimney he rose!
He sprang to his sleigh, to the senate he whistled,
And away they all flew like the down of a thistle.
But I heard him exclaim, 'ere he drove out of sight,
"Happy bailout to all, and to all a good-night!"
* * *
** Merry Christmas, and Happy Holidays everyone! Just wanted to include a note that stated that this poem in no way represents the thoughts and opinions of the entire staff here at Ask Mr. Credit Card. This is just the author, Connie Brooks, poking bit of fun at the state of the nation. Hope it gave you a smile.

Merry Christmas Eve!