Mango Prepaid Credit Card Review
05/25/2010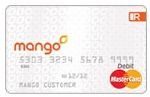 The The Mango™ MasterCard® Prepaid Card is issued by Horizon Bank, SSB, a FDIC member. It is a prepaid card that is primarily targeted those without bad accounts and perhaps with problems with their credit. This prepaid card is one of the most cost effective cards on the market today. Let's take a closer look at this card.
Fees – The main thing to look out for in prepaid cards are their fees. In this respect, this is one of the best cards. Firstly, there are no activation fees and transaction fees. There is also no fee for receiving money in your card (via direct deposit, bank account, mobile, or from another Mango customer) and also no fee to check your balances and see your transactions over the phone. Unlike some other prepaid cards, there is also no fee for customer service calls.
If your card is loaded with at least $500 a month, there is no monthly fee.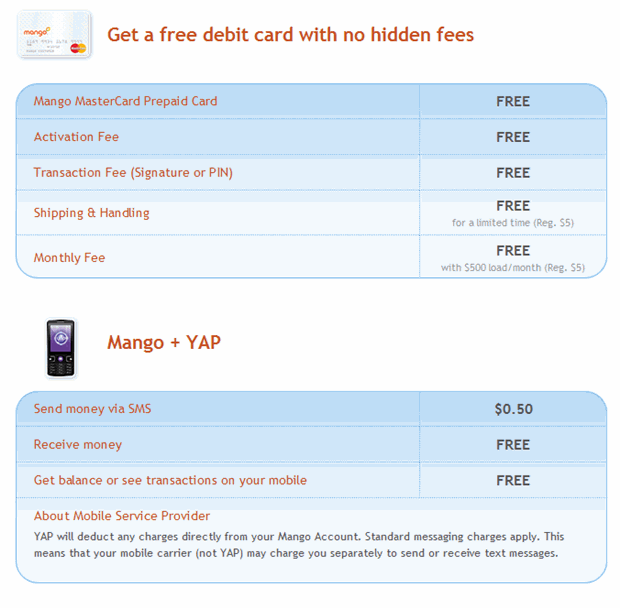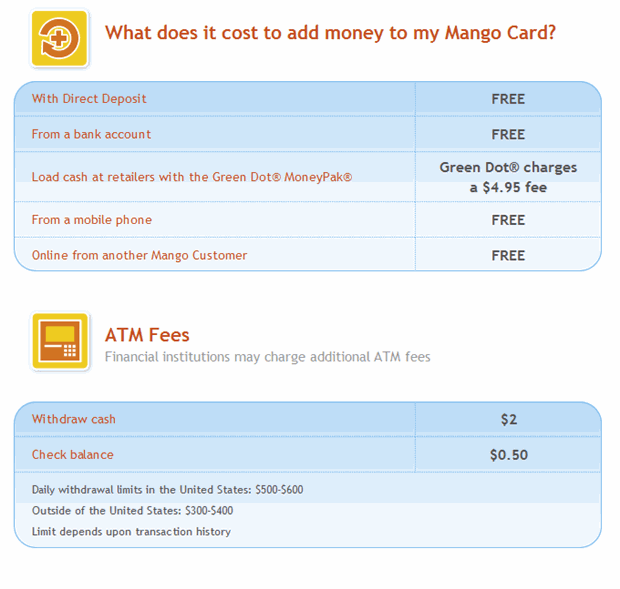 Methods Of Loading Your Card – You can load the Mango in a variety of ways. The most obvious is via direct deposit (and it is free). You could also load your card from your bank account via ACH transfers. Once again, there is no charge for this. You can also add money to your card at locations with GreenDot's MoneyPak (though there is a $4.95 charge for this). You can also use your mobile or another money from another Mango card (once again for free).
Mango Compared To Its Peers
The Mango Card compares very favorably with other cards, especially in terms of fees. Almost all prepaid cards we have reviewed charge an activation fee of about $9.95. This card does away with this fee right off the bat. While $9.95 may not see like much, it is a fee I would rather not pay.
Aside from that, the monthly fee is pretty low and can be waived if you load at least $500 a month into your card. This is better than the $1,000 requirement of the Walmart Money Card. Like the better cards out there, there is also no transaction fee (with no strings attached). And another overlooked fee is the customer service call fees that other cards charge for. Mango once again, does not charge you anything for a customer service call.
Perhaps the only thing that is really lacking from this card is rewards. For example, cards like the Upside Visa have online shopping portals where you can earn cash back. The Vision Prepaid Card gives cash rebates for gasoline purchases. But this cards more than makes up for it by the lower fees they charge.
Opinion and Verdict – The The Mango™ MasterCard® Prepaid Card is one of the best prepaid credit cards available in the market today because of its low fees. If you know you will load up your card with more than $500, you could get your monthly fee waived. Even if you do not load this much every month, this card is still a very cost effective prepaid card to get.