Fairmont Miramar Hotel Santa Monica Review – Amex Platinum Fine Hotel and Resort Partner
01/22/2011
I checked into the Fairmont Mirarmar Hotel in Santa Monica after landing at Orange County. When I was researching which hotels to stay (and more on that in another post), I found out that the Fairmont was only slightly more expensive than the other hotels along the beach. And it turned out that it was part of the Fine Hotels and Resorts program from my American Express Platinum Card.
So I decided to stay at this hotel and use Amex Platinum Travel to book it and my entire trip. For those of you who are not familiar, you will get certain benefits if you book a "Fine Hotel and Resort" hotel with Amex Platinum Travel. Here's the list I got for this hotel (anyway).
Room Upgrade if available – Which I duly got when I checked in. In fact, I was upgraded to the top floor (10th) ocean facing room. (see pics below).
$100 Hotel Credit – Which I used for a 1 hour Shiatsu massage yesterday. (and BTW, the masseur Claire probably gave me one of the best massages I've had
Complimentary Breakfast for 2 – Which I had at their FIG restaurant. (more on that below).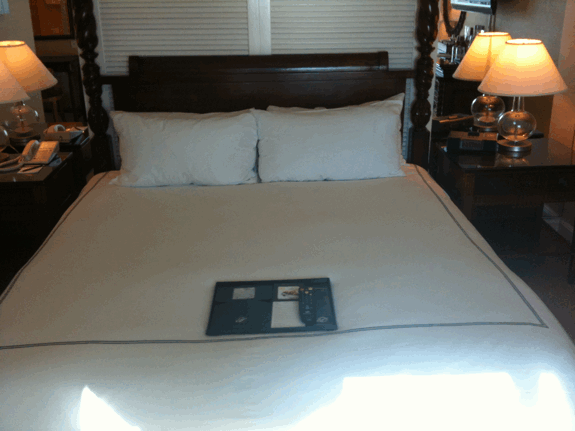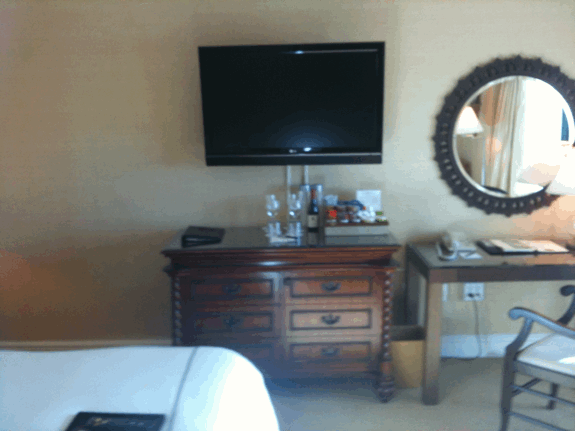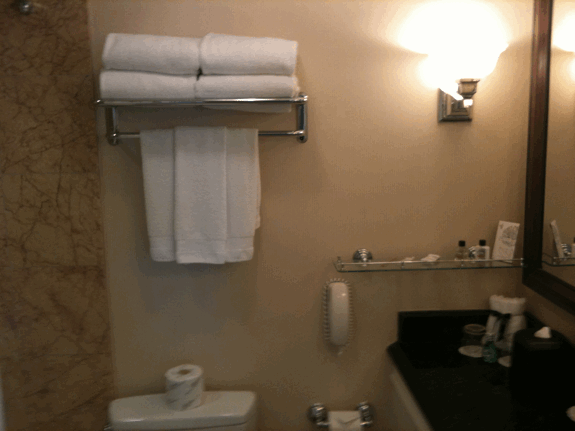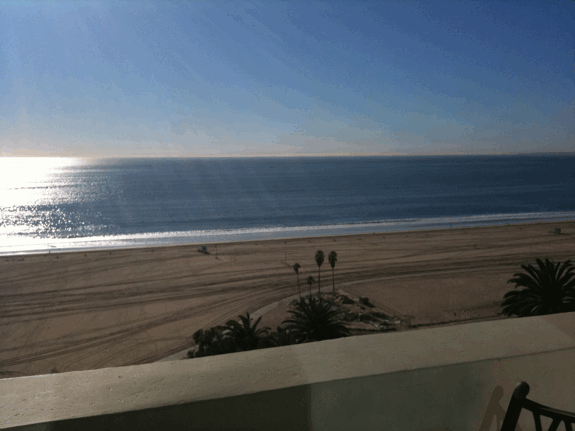 My Breakfast at FIG Restaurant – I could have had my complimentary breakfast in any of their restaurants (they had a place in the lobby for example). But I was told that the FIG restaurant had the best food. So I was up at 7:30am and the first one in the restaurant (East Coast Jet Lag!). I ordered a Corn Beef Hash with poached eggs (less runny more medium), some toast and a tea (was also tempted with a side dish of roast tomato). It was very nicely done and I got a great seat with the pool view. They even put their butter in a nice little dish with a cover on top that says FIG!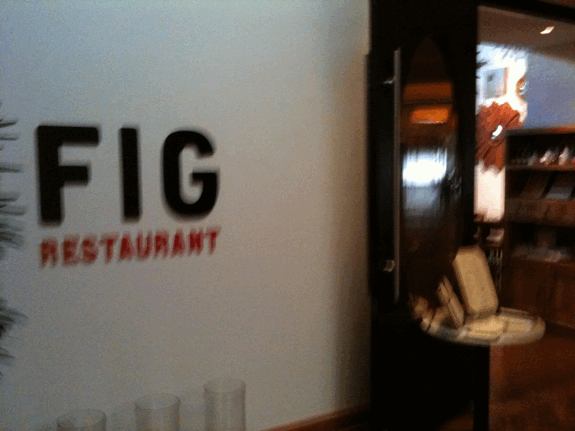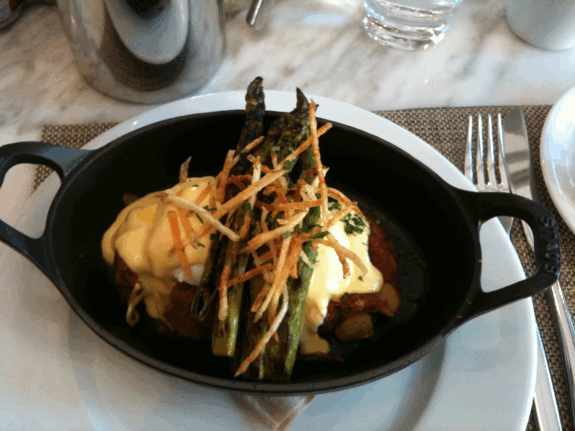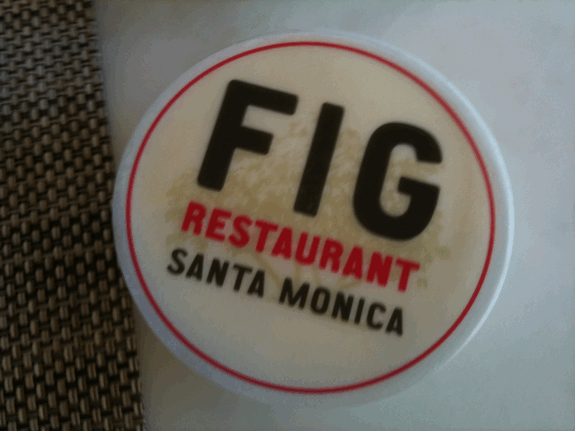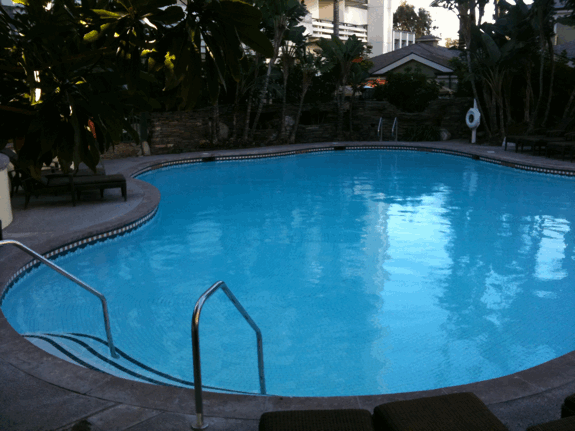 Overall Experience – Though the stay was for only one day, I would say that this is a very nice hotel. The room isn't that big (but hey, it is by the Santa Monica beach and it is only 10 stories high). But the service was impeccable. I got some complimentary fruits in the room. The massage was great. I was even given a NY Time and not the LA Times in the morning (guess they paid attention to the fact that I flew in from the east coast).
If I came to Santa Monica again, this is the hotel I would be staying at.