Denied A Secured Credit Card
02/07/2009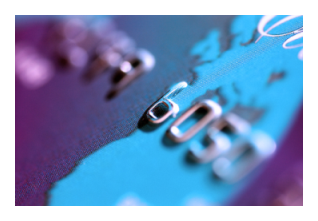 What should you do if you've been denied a secured credit card? One of our readers, lterenzi, asked this question:
My wife and I completed our Chapter 13 plan! We are 8+ months out. Our scores have crept up slowly and I know with our new found financial knowledge we can feel confident about building an improved credit history.

We have several thousand saved up for emergencies and we have 500+ saved that I want to open some secured credit cards with to start rebuilding.

Our own bank (B of A) and Orchard turned us down for their secured card which blew my mind. I didn't think you get get denied a secured card. I am not sure if I should head down to my branch and talk to them or look elsewhere…

Applied, New Millennium, Centennial?

If elsewhere – where? With this economy I am so scared of getting ripped off…

Also, is it worth it to take the hard pulls on our report and just apply, apply, apply?

Also should I get a secured card and my wife get one? Or will just one of applying and getting a spare card for the other do?
Thanks for your question, and congratulations on completing your chapter 13 plan!
Because you are taking steps to build up your savings, and your credit you should be able to rebuild everything in a very short period of time.
Unfortunately, Bank of America is a bit notorious for not dealing with people who have a previous bankruptcy – even with their secured credit cards. It's near the very bottom of their fine print on credit applications.
Orchard bank on the other hand, usually there is no problem.
In your situation, I do have a couple of suggestions that my help.
It really surprises me that you were turned down for the secured cards. Either they are tightening up because of the current economic conditions, or your credit was very badly damaged before your bankruptcy.
Challenge The Negative Information On Your Credit Reports:
So, my first suggestion (if you haven't already) is to challenge anything you reasonably can on your credit reports. You can challenge items on your credit report for pretty much any reason. If the company doesn't verify the debt, then the account gets removed off of your credit report completely.
Do be careful not to challenge too many things at once since that can backfire and actually cause your credit reports to be frozen for a little while (until the challenges are resolved).
We have a complete guide for that here:
I would say, over the next few months just challenge a couple of things at a time until you get as many bad accounts off of your credit reports as you can. Your wife should do this as well. It takes some time, but it is well worth it.
If you have already completed that step, and you still can't get a secured credit card, you can consider this credit building trick:
Use a CD as collateral for a personal loan.
We also have a guide that tells how to do that, so I'll just briefly go into it.
You will need to open up a Certificate of Deposit (CD) at a new bank – not Bank of America. You may also have to open a checking account with the bank, a sales manager could answer that for you.
Then, you use the CD to secure a small personal loan. You stick the loan amount into savings, and set up an auto withdrawal for the payments.
Then the loan goes on record each month to the credit bureaus. It's a "set it and forget it" credit repair trick. You end up out a little bit of money in interest, but it does raise your credit score.
Also, make sure that you tell the sales manager at the bank what you are intending to do. Go ahead and be frank about your bankruptcy, and clear everything before you the CD. There is no sense in having your money tied up in a bank that can't help you because of your bankruptcy.
You can learn more about that in this guide:
Pre-Paid Credit Cards:
Another option might be pre-paid credit cards. Most pre-paid credit card programs will report to all three credit bureaus for around $10 a month. That gives you another positive account going on your credit reports each month.
You can learn more about pre-paid credit card programs here:
I would exhaust all three of these options before applying for a secured credit card again. It is not worth it to keep taking hard pulls against your credit at this point. There is something going on that is keeping you from getting these cards – either your score being too low, or the company is not willing to deal with a bankruptcy.
You can't change the company's policy, but you can try these methods of raising your credit score first.
Keep a close eye on your credit score as you try these tactics. Once you get near about 600 you shouldn't have a problem getting a secured credit card. If your scores are that high already and you can't get a secured credit card, then it's the bankruptcy that's the problem, and you can simply keep trying new cards at the rate of one application every couple of months. That will keep the damage from the inquiries to a minimum.
Also, the first unsecured credit card that I got after my bankruptcy was actually from Target. (Retail stores often have more lenient policies on lending). So that might be an option for one of your trade lines.
As far as you and your wife sharing credit accounts:
My honest advice is don't share your accounts. Authorized user accounts keep getting shifted around by FICO, first they counted, then they didn't, then they did, then they didn't. So I wouldn't count on doing things that way.
Having joint credit accounts while you are rebuilding credit can actually burn you too. If you charge too much on one card or make a late payment it hurts both people's credit.
Every step that you take individually to raise your credit score, your wife should take as well. Even if you decide to share one joint account, try to make sure that you have at least two individual credit accounts that are not shared.
Now, obviously it will take time to establish these accounts, so don't stress over it. Just mark the ideal dates on a calendar, and put in a new application at that time.
It's entirely possible to raise your credit score back up and never have a secured credit card, so please don't be discouraged. Just keep doing what you are doing, saving, and learning. You will come out on top faster than you think!
Good luck on everything. If you have any questions, please feel free to email, or come back and leave a comment.
Have a question for us? Leave a comment below!