Costco Membership Review
07/06/2010
Mrs Credit Card and myself took the plunge and got ourselves a Costco Membership. Costco essentially has two levels of membership. The Goldstar Membership cost $50 annually. The next level up is the Executive Membership which comes with a $100 annual fee. The advantage that the Executive Membership has over the regular membership level is that you can earn 2% rebates when you shop at Costco. The also have a standard Gold Star Membership for business at a $50 annual fee.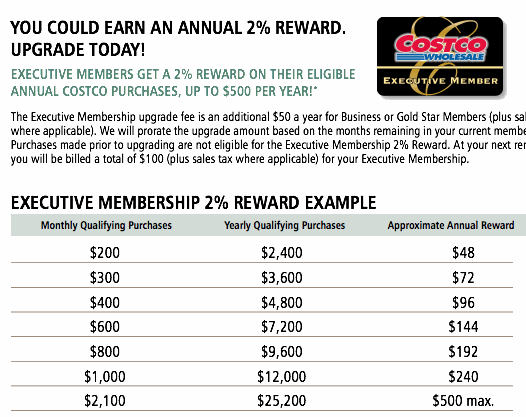 Additional benefits – Aside from the ability to access their wholesale warehouse and earning rebates from your purchases, Costco also has partnerships with a couple of business vendors and they claim to be able to give better rates. (To be honest, I'm not sure if there is anyone who signs up for Costco because of these reasons).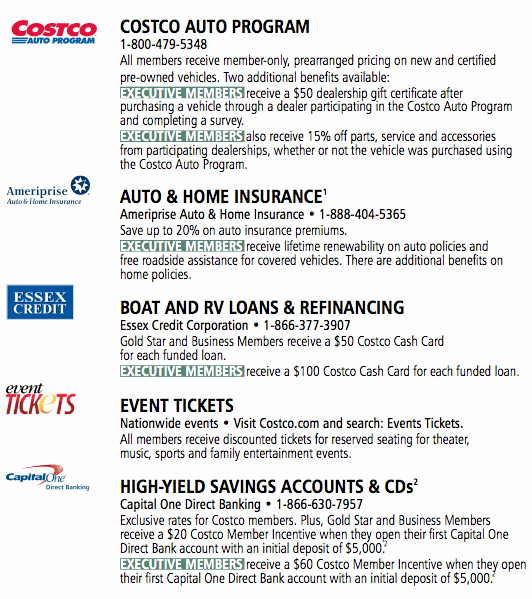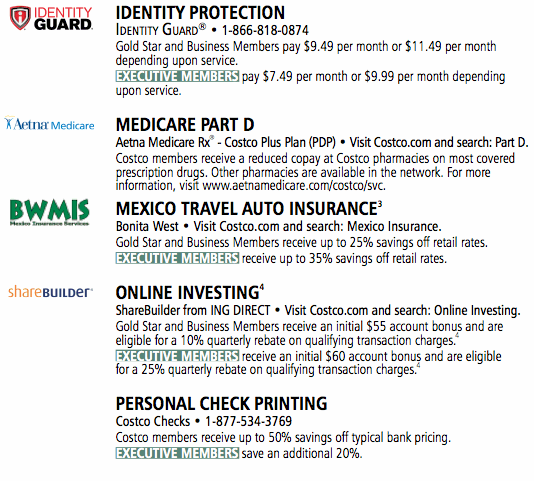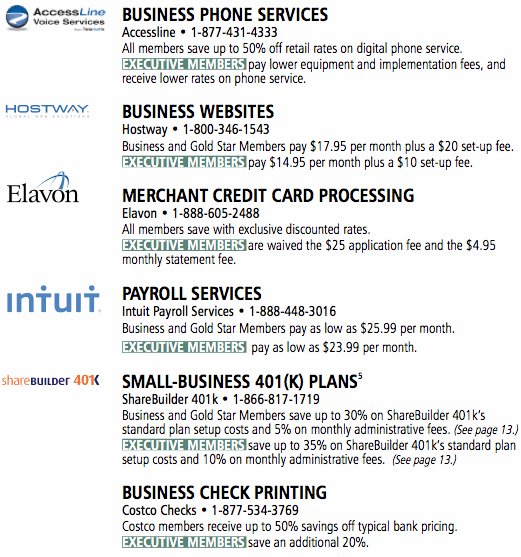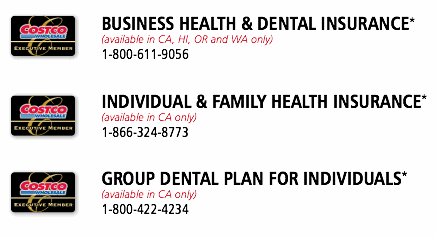 What is Costco Good For? – The key question folks will ask before they sign up for a membership is how good is Costco. From our experience, Costco is great for ing bulk items like cereals, drinks, toilet rolls, table napkins. We find that Rotteserie Chicken is also very good value.
Their fruits section also has very good value. We are able to get a large box of strawberries for example at a really good price.
Costco Deals and Coupons: – Not all merchandise bought in Costco is less expensive compared to supermarket or drug stores. For example, Kleenex tissues (280 ct.) bought in bulk at Costco are more expensive if there is a BOGO on Kleenex at the supermarket or drug stores. Only time worth ing Kleenex at Costco is when they have a coupon.
Costco members periodically receive coupons in the mail. The coupons for the time frame of May 13 to June 6 were used the following way.
Recommended s with the coupons:
Tires – Great prices and services – My neighbors had all 4 tires changed on my X5 SUV and saved over $200 from what the dealership was charging me. $70 off with coupon on any set of 4 Michelin Tires.
Dove Beauty Bars – 14 ct – $3 off with coupon.
Neutrogena Rainbath Bodywash – $4 off with coupon – great bodywash.
Off Bug Spray – $3 off with coupon.
Olay Regenerist Micosculpting Cream – $7 off with coupon. Again, cost lots less than drug store especially after the coupon.
Dixe Ultra Paper Plates – time for the summer BBQ – $2.25 off with coupon.
Is it worth it? – This, I guess, is the six million dollar question. So let's look at the math.
Let's start by actually looking at when it makes sense to join the Executive Level. If you purchase at least $5,000 worth of merchandise each year from Costco ($416.67 a month), I would highly recommend or suggest that you upgrade your membership to an Executive Membership. With an executive membership, you will earn a 2% reward (up to $500) each year on most of Costco purchases. Just purchasing at least $5,000 each year will help pay for the executive membership. With this reward, you may use it towards your Costco purchase, like cash, or the cashier will cash your reward for you and one would have some spending money.
But looking at it from this way does not measure the savings you would have gotten versus shopping at other supermarkets without the price discounts you get at Costco. When you get their affinity card (See review here), you can save even more money when you shop at Costco.
Given the math, it makes sense to get the Executive Level Membership (together with a Costco credit card) as long as you spend $278 a month there (which I think most folks will anyway). The normal Gold Star membership does not allow you to earn rebates and hence, I think it makes sense for most folks to get the Executive Level Membership program.
If you make use of Costco's partner's then, you could realize even more savings from being a member.
Other Costco Tips – Here are some other Costco tips that you may or may not have heard about.
Non-members can shop at Costco – Yes, non-members can shop at Costco. The way to do this is for a member to purchase a Costco Cash Card and simply give it to a non-member.
Non-members can at the Pharmacy – Simply tell the person at the front door that you are going to the pharmacy and they will let you in. In fact, if you are savvy, you can save quite a bit of money of Costco's pharmacy.
Non-members can make purchases at Costco.com – Yes, non-members can even make purchases at Costco.com though you will have to pay a small surcharge. So it pays to do a little comparison shopping before doing this (though I doubt many non-members will actually do it).
Summary – If there is a Costco near your house (or at least within reasonable driving distance, then you should at least check it out and see if it makes sense for you to be a member. If you could to be a member, then I would recommend a Costco credit card to enable you to save more money. I would highly recommend getting the Executive Level membership together with a Costco credit card to get the most bang for the buck.