Chase Debit Card Review
01/10/2010

Chase is obviously one of the biggest banks around and we are going to look at the the Chase Debit Card. The most basic Chase Debit Card is given to those who have a Chase checking account. Like a typical debit or check card, you can use it to withdraw money from the ATM. But you can also use it to pay for bills at retailers just like a credit card. You money will be deducted from your checking almost immediately. Chase offers the following benefits with this card.
You can check your balance on your mobile with Chase Mobile
You could get automatic phone or email alert updates on your checking account
You are protected from unauthorized charges and money will be returned to your account the next day if it has been determined there was indeed an unauthorized charge
Free Rewards Program – Perhaps the best thing about the Chase Debit Card is that it has a reward program (called Chase Extra) that is free in that you do not have to pay an annual fee for it (unlike other bank debit cards). You will earn one point for every dollar that you spend on the card for eligible transactions. Eligible transactions include those which you select "credit" instead or "debit" when you swipe the card and sign it. If you use a PIN based transaction by typing in "debit" and using the PIN number, you will not earn points. You could earn unlimited points and they are good for 36 months.
For debit card reward programs, you typically need to more points to redeem a certain value than a credit card reward program. In this regard, the Chase Extra reward program for their debit card is no different. Below are some screen shots of their reward program.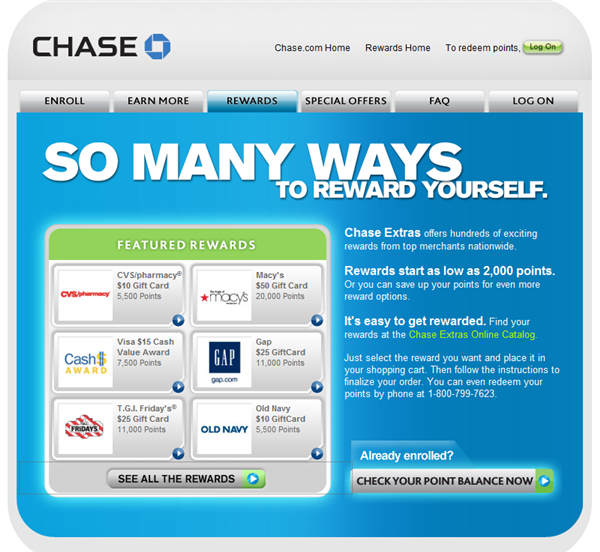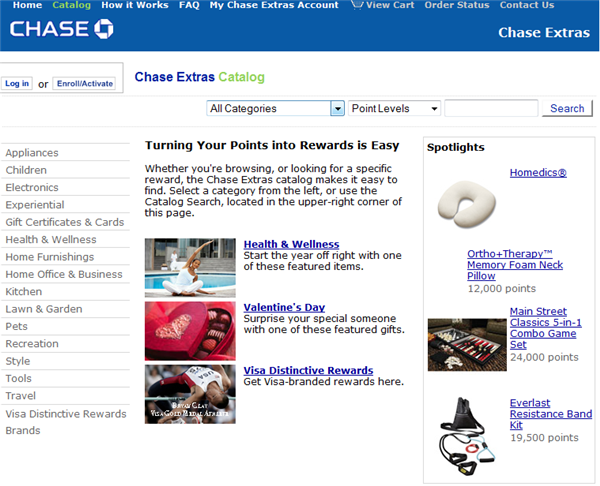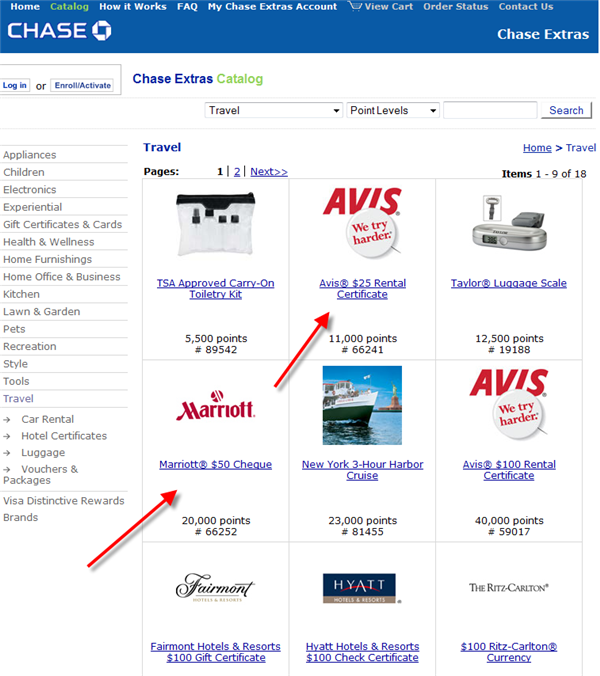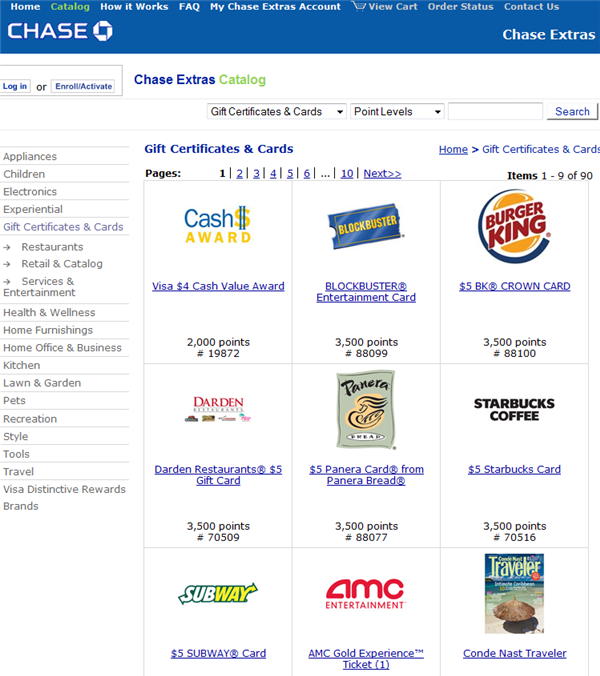 Verdict – In my opinion, I think Chase has one of the better debit cards around. Firstly, there is no annual fee for the reward program (though the program is what is typically found in other debit card reward programs). In you are seriously looking to earn reward points for a specific purpose, credit cards are the way to go. In fact chase has several good reward cards. But if you have a Chase checking account, then using this card occasionally may bring some surprising rewards once you have accumulated enough points.