Summary – The University of Florida Credit Card obviously targeted at students who study there and alumni members. The Card is issued by Chase and comes with their Flexible Rewards Program. Let's take a closer look at this card.
Reward Formula – With this card, you will earn one reward point for every dollar that you spend on the card. You can earn up to 60,000 points in one calendar year. Reward points do not expire for 5 years.
Flexible Rewards – Flexible Rewards is Chase Reward Program. The reward program has got the usual type of rewards found in most reward programs including :
Travel Rewards
Merchandise Rewards
Gift Cards
Cash Rebates
Here are some in depth look details of the program.
Travel – The Flexible Rewards has several ways for you to redeem points for travel. You can use 25,000 points and redeem it for a round trip domestic coach class ticket around the US for a ticket value no greater than $350. You can also transfer points into air miles of Continental Airlines, United Airlines and British Airways. For example, you need 6,000 points to for a transfer and you will get 5,000 miles in return (For British Airways, you need to transfer 60,000 points in return for 50,000 BA miles). Chase also allows you to book any travel item on your credit card (with any agent, online or offline). You can then use your points to redeem (at a rate of 15,000 for $150 worth in travel items like hotels, airlines etc).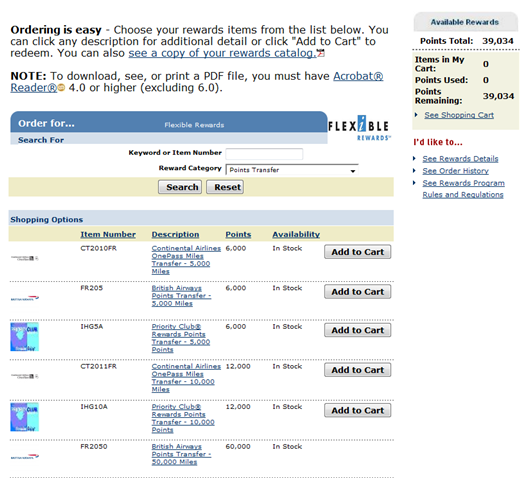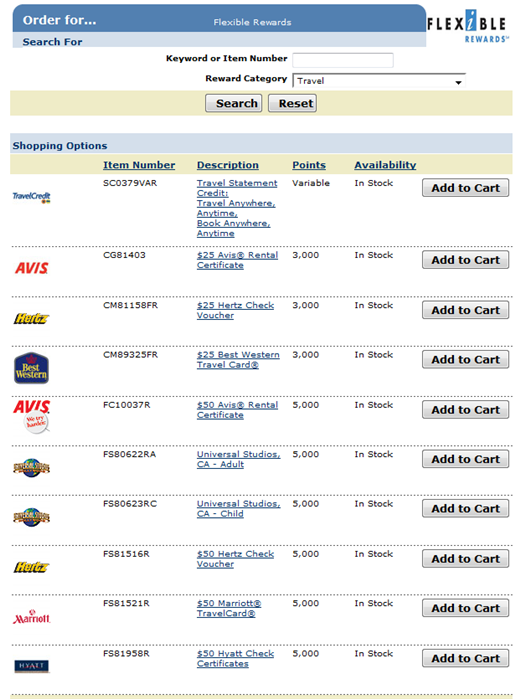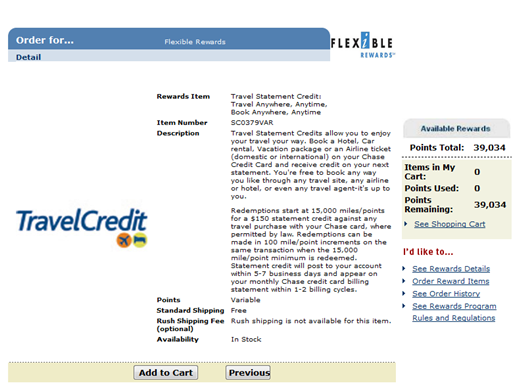 Gift Cards – Like most other reward programs, the Flexible Rewards also allows you to exchange points for gift cards. As you can see from the picture below, you need 1,000 points to get a $5 gift card. But as you go higher up, 5,000 points gets you a $50 gift card. So do not exchange points for gift cards unless you intend to use 5,000 points and you get better value for your money at that level.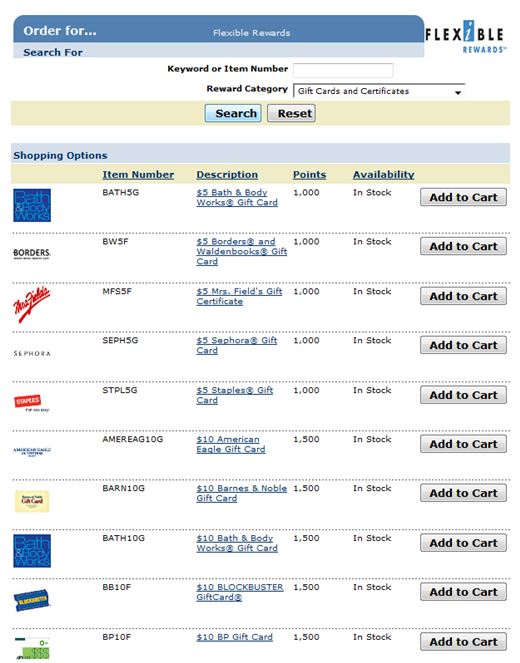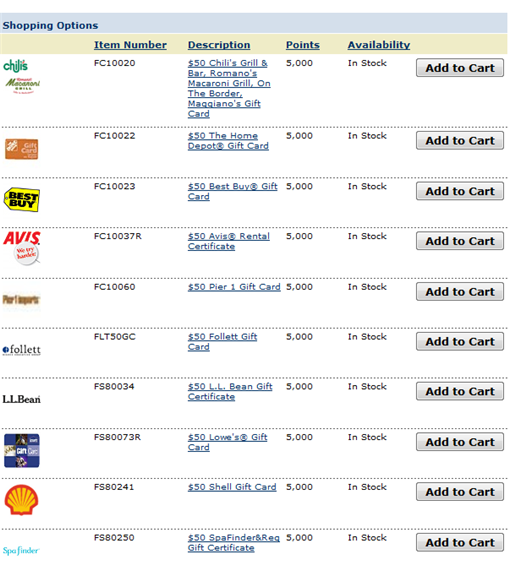 Merchandise – Like other reward programs, you can exchange points for a wide variety of merchandise like electronics, home improvement stuff etc. When I first got my Chase card about 3 years ago, there was hardly any merchandise rewards. It has steadily improved over the last few years.
Cash Rewards – You can also exchange points for cash rebates (though I would not suggest that you do that). Points can also be exchanged for a lower interest payment if you have a Chase mortgage for example.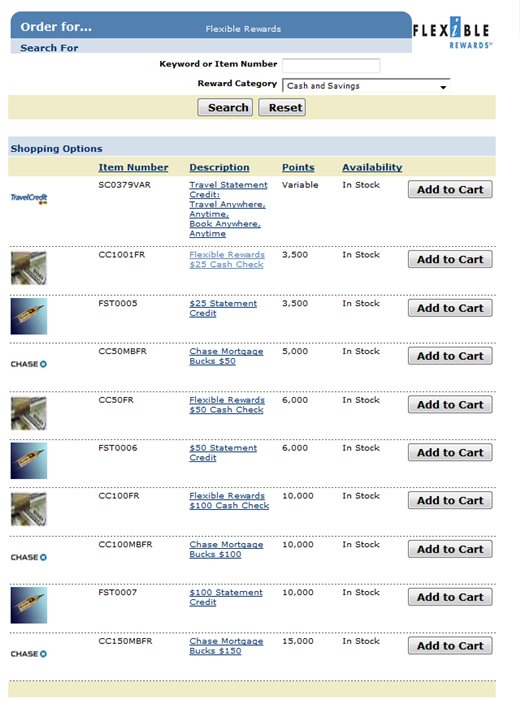 Rates and Fees – The University of Florida Credit Card has no annual fee. New card holders get an introductory 0% APR offer on both purchases and balance transfers for up to six months. The APR is either prime rate plus 5.99% or 9.99%.
Verdict – Once again, as with all student and alumni credit cards, this card will appeal to present or former students of the University of Florida. Aside from simply getting a card with your University Logo on it, you can also earn reward points. The Flexible is a decent program (though not the best).
If you are looking for a better reward credit card, then it is best to check out our reward credit cards section.
Related Posts: