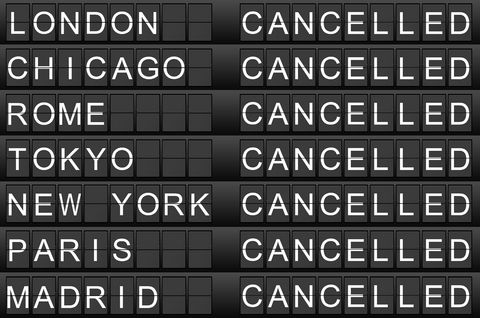 A reader asks:
"Does Citi or Chase credit cards include travel cancellation coverage?"
The Answer:

Some Citi Cards offer travel cancellation coverage but none of the Chase cards do. The Citi cards that feature this coverage include the Thank You Premier, Thank You Prestige, Thank You Preferred, and the Platinum Select AAdvantage (American Airlines) cards. This policy is offered by the Virginia Surety Company. Citi provides no description of this policy on its website, they only say that it is secondary and that further details are provided after you receive the card.
I looked up the web site for the Virginia Surety Company. Their brochure mentions their trip cancellation policies that they sell. Here is their description:
Travelers will be reimbursed for unused, nonrefundable cancellation charges imposed by the travel group and/or airfare cancellation charges for flights joining or departing traveler's land arrangements due to sickness, accidental injury or death.
While there is no way to know what all the restrictions are, you can be sure that there are many. First, you can expect them to exclude pre-existing conditions. This means that you can't just book a cruise for grandma on the belief that if her current health issues don't subside she will be reimbursed for the trip. Furthermore, these policies often exclude people not traveling with the cardholder, another reason not to rely on this policy when booking a trip for another person. This is merely scratching the surface of all the possible limitations and exclusions. It would be easy to imagine receiving a document full of several pages of fine print, especially for a coverage like this that is included for free with a credit card.
When you make the decision whether or not you need to purchase a separate travel cancellation policy, be sure to thoroughly read through the entire document. Most travelers know very little about the insurance policies that they purchase, and those who are receiving some sort of insurance from their credit card as a a benefit know even less. In this case, Citi earns much of the blame for failing to make the details of the policy available on their website. In the end, the blame will be irrelevant if they can legally deny your claim based on the written policy, even if you have not read it.

If you enjoyed this post you may also like:
Related Posts: