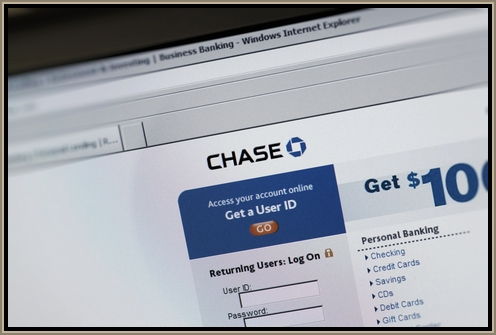 This is the second installment in a series. I will be examining the credit card offerings from the major banks. If you missed yesterday's post about Capital One you can check it out here. Today, I am looking at Chase, which offers an impressive variety of consumer cards for all sorts of different purposes.
Chase Reward Cards
Chase offers their Freedom card with  5% cash back on up to $1,500 of spending in bonus categories that rotate each quarter. The Freedom Card also offers 1% cash back on all purchases, and a 6 month introductory financing offer on purchases. There is no annual fee for this card.
Chase Sapphire and Sapphire Preferred cards are their other consumer rewards products. These cards offer points in their proprietary Ultimate Rewards program. The Sapphire cards earn 1 point per dollar spent on most purchases, with 2 points on dining. Points are worth a penny each towards many rewards options and 1.25 cents each when redeemed for travel booked through Chase's Ultimate Rewards web site. There is no annual fee for the standard Sapphire card, but there is a $95 fee for the Preferred version that is waived the first year. The standard version carries Chase's 3% foreign transaction, but that is waived on the Preferred version.
Airline Cards
Chase is also a leader in offering co-branded rewards cards from a wide variety of affiliates. Travel, in particular, is an area in which they dominate. They offer the Southwest Airlines Rapid Rewards Plus and Premier cards. (check out their current free flight deal here). These earn points that are worth 1.66 cents each towards tickets in the lowest priced fare class on Southwest Airlines. The Plus version has an annual fee of $69 while the Premier version's fee is $99, but offers more benefits.
Chase is also the credit card partner of merging carriers United and Continental. They are continuing to offer the Continental OnePass Plus and Presidential Plus cards for now. The Plus card has an annual fee of $95 (waived the first year) and offers a lot of perks in addition to miles. The Presidential card has an annual fee of $395, that is not waived the first year, although there is a $95 statement credit. The key difference is the lounge membership that is included for this fee. Chase is also offering the new United Airlines Explorer card, with benefits nearly identical to the Continental OnePass Plus card. It certainly seems as if the Continental Plus card will not be offered next year when the OnePass program is phased out, but it is unclear what will happen to the Presidential Plus card at that time.
Bringing up the end of Chase's airline affiliated offerings is the British Airways Visa card. This card is remarkable in several ways. First, it is a rare card offered in the United States that is affiliated with a foreign carrier. Next, it offers 1.25 miles per dollar spent, 25% more than most other airline cards. They also offer a companion award pass when customers spend $30,000 in a calendar year. Finally, this cards has a $95 annual fee, and as a card aimed at international travelers, it has no foreign transaction fees.
Hotel Cards
After airlines, Chase also has a wide variety of hotel affiliated products. There are the Marriott Rewards and Premier Rewards cards. They earn Marriott Rewards points and have annual fees of $45 and $85 respectively that are waived the first year. The Premier version offers 5 points per dollar at Marriott and 2 points per dollar spent at airlines, restaurants, and on rental cars. We have a great review of those cards, titled "Which Marriott Rewards Credit Card should you get?" You can read that here if you want the full story on those offerings.
Next is the Hyatt Card that has a $75 annual fee and offers three Gold Passport points for ever $1 spent at Hyatt, and one point per dollar on spent on all other purchases. Finally, there is the Priority Club card from the Intercontinental Hotels Group  (IHG) that includes Intercontinental, Holiday Inn, and other brands. This card offers 5 points per dollar spent at their hotels, 2 points per dollar spent on gas, groceries and dining, and 1 point per dollar spent everywhere else. There is a $49 annual fee that is waived the first year, but no foreign transaction fees.
Tomorrow, I will cover the rest of the Chase offerings.
Related Posts: