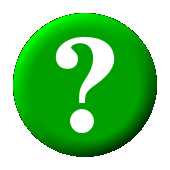 One of our readers, Kali, sent us this question:
I was wondering how asking my credit card company to increase my credit limit will affect my score. I would like to take advantage of a 0% promotion. thanks – km
Hi Kali, thanks for your question.
Getting a credit limit increase will not hurt your score. In fact, it may actually raise it because it will lower your debt-to-credit ratio. Your debt ratio is factored by weighing the amount of money you have already borrowed, against the amount of money it is possible for you to borrow. In otherwords, your credit limit vs. what you've charged. The goal is to keep the amount you have charged well under 30% of your available credit.
So, if you raise the amount of money it is possible for you to borrow (by asking to have your credit limit raised) without going out and spending more money on credit, then your score will go up.
Now this holds true for existing accounts where you just call and ask for the limit to be raised, or where your credit card company raises your limit for you automatically. However, if you are responding to a new offer, like a balance transfer, or a completely new card, then you can expect your credit score to take a small hit because they will have to pull your credit score to approve you for the new account.
The key thing to understand is that new accounts only represent ten percent of your FICO score, while the debt to credit ratio represents 30 percent of your FICO score. That means that going ahead and getting that credit limit increase will help you more than it will hurt you.
Thanks again for your question!
Have a question for us? Leave a comment below!
Related Posts: