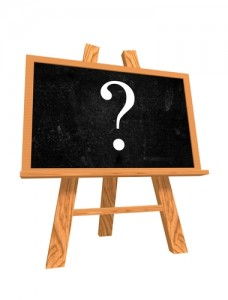 If you are just starting out and have not used credit, there are a few different types of "starter" credit cards that you may want to check into. Most people with no credit established will have a difficult time getting approved for the that first credit card, so you will want to choose one that works out for you and will also help to establish a credit history.
Secured Credit Cards
Secured credit cards work well not only for people with no credit but those with bad credit that are looking to repair or re-establish credit as well. Secured credit cards usually require a security deposit that the credit card company matches and as your line of credit. The security deposit is then held in the event that you should default. Some card companies even offer credit limits that are slightly more than the security deposit. When researching secured credit cards, you will want to pay attention to fees that are involved.
Prepaid Credit Cards
Prepaid cards are cards that are similar to prepaid phones and prepaid insurance. You load the card with payments or a certain amount of money, and then when you use the card, the amount used is deducted from the balance. Prepaid cards are not always issued through well known banks and often do not report to credit bureaus, which would mean they do nothing for a person starting out who is trying to build their credit history. Prepaid cards also have numerous fees and expenses for carrying the cards which make them a not-so-great solution when trying to build credit.
Student Credit Cards
Sometimes students are just starting out in building their credit histories and there are a number of great student cards that offer cash back and bonuses on things like electronics, eating out, and other things that are generally student-friendly. These cards are also pretty understanding if you don't have a credit history and you may be able to land a good first time card with a low APR and minimal fees.
Bank Issued Credit Cards
Another alternative for first time card users, would be to check the cards that the bank or financial institution that you work with offers. Often times, if you have a relationship with the bank or credit union, they are more than happy to help you acquire your first credit card. You may also receive offers from your bank that are better than other first time user credit cards simply because they know who you are and have already established some kind of history with you.
Credit Cards Specifically for First Time Users
Both Capital One and HSBC have card programs that are specifically for first time cardholders or cardholders interested in repairing their credit. Both card issuers also allow a pre-approval application process where you are notified of which cards you may qualify for, along with the details of the card, before you actually formally apply and accept the credit card. This is extremely helpful if you want to check out which types of cards and deals you qualify for before making a decision. Sometimes through these programs, you may also qualify for a secured card that can be upgraded to a regular unsecured card after you have established a positive payment history with the card issuer.
There are a number of solutions for first time cardholders. Shop around and make sure you take your time and choose the best one that is available for you.
Related Posts: