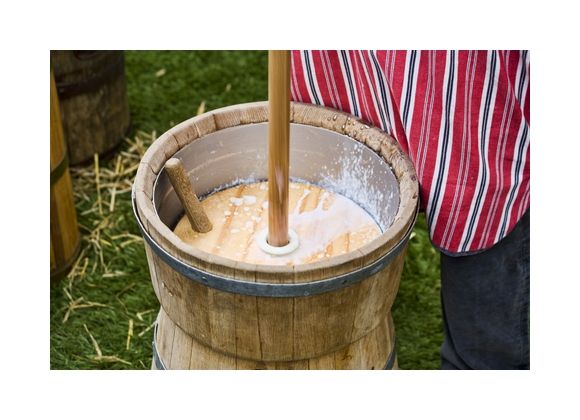 I am not a gazillionaire. I do not earn millions of points and miles based on my lavish lifestyle that I charge through my credit card. In fact, I am a very frugal person. I eschew cell phone text and data plans, don't receive cable or satellite tv, and wake up early to take a bus and/or a bicycle to work. That said, I am probably the only person who regularly takes the bus to the airport in order to fly international business class. The only way I get to fly up front is from earning frequent flier miles from my credit cards via their generous sign up bonuses.
What Is Churning?
Banks only offer sign up bonuses to those who are not currently card members. In fact, their terms often mention that applicants must be first time card members in order to be eligible for the bonus. In reality, these policies have always been enforced loosely. There was a time, not too long ago, when you could sign up for an American Airlines credit card several times a year, obtaining a new sign up bonus each time. Exploiting this loophole was called churning. That loophole has since closed, but there has always been a less efficient way to do the same thing.
The Slow Churn
What many people like myself have done is to sign up for the same card, not month after month, but more like year after year. I am sure I have received a sign up bonus on several different occasions over the last decade or two. I haven't done so systematically, I just sign up when the bonus offered is particularly generous or when it is in conjunction with another promotion. Usually, the first year is free. When my annual fee comes due, that is a great time to cancel the card. Wait another year or two and repeat. The trick is that there are so many cards from so many airlines that one could easily complete this process indefinitely.
Why Banks Ignore Their Rules
I can't say with any certainty why this happens. I have to believe that their are built in limits to their record keeping. It wouldn't surprise me if data from inactive accounts was purged from their systems every year or so. I also suspect that this is not a bug but a feature. The point of a sign up bonus is to generate new accounts. That goal is still achieved, even if I had an account with that bank sometime in the past.
How To Slow Churn For The Most Miles
First, only bother with the bonuses that are the best. 25,000 miles is just a starting point; it takes 50-100,000 to turn my head. Next, grab as many as possible. Go for the personal and the business accounts. Have your spouse or partner do the same. Always make sure to capture a screen shot of the deal so you have some kind of proof should you be denied the miles. Make sure to fulfill your end of the bargain by meeting any minimum spend requirements. Finally, cancel the card before having to pay any annual fee. One strategy is to keep the card for a year to maximize your credit history, while another school of though is to cancel the card quickly to increase your chances of being eligible for the next sign up bonus. I tend to do the one year thing, as I have heard that the sign up bonuses are only denied to those who received a previous bonus recently, not those who cancelled their card recently.
Conclusions
Wealthy people can count on receiving miles and points from their regular spending. For the rest of us, we have to rely on the sign up bonus. One is just not enough. By earning multiple sign up bonuses from different cards each year, we can continue to fly for free year after year. What can be better than that?
Related Posts: