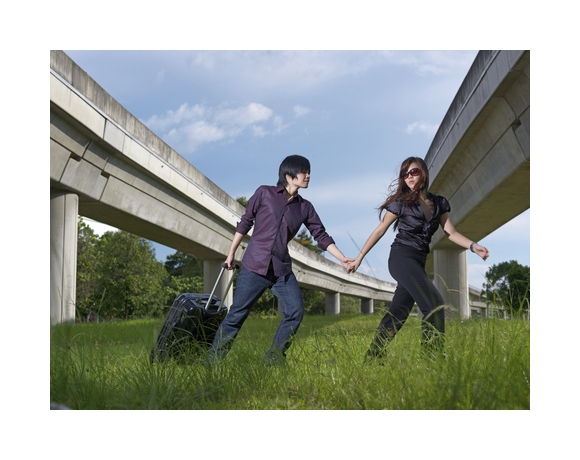 I just received this question from a friend:
I was just looking into flights from Atlanta to Boston on Airtran and they try to tack on a "travel protection plan."  Never heard of this before. The insurance is $25 per ticket. Do you think this is a good idea?
This is a good question. Airtran offers its customers a policy through Stonebridge Travel Protection. As with any insurance policy, the important points are buried in the details of the policy. In this case, those details can be read here. This policy has several features, including Trip Cancellation/Interruption Coverage, Job Loss coverage, Travel Delay, Baggage and Baggage delay, and Worldwide Emergency Assistance.
Lets look at these features individually:
Trip Cancellation/Interruption Coverage. This covers non-refundable expenses incurred from sickness, injury, or death as well cancellations caused by weather, natural disaster, illness, labor strikes, jury duty, or even passport theft.
Job Loss Coverage. If you loose your job after being with an employer for at least two years, they will pay trip cancellation benefits
Travel Delay. Your delay has to be at least 12 hours due to a covered reason.
Baggage. This policy provides supplemental coverage in case your baggage is lost or damaged.
Worldwide Emergency Assistance. This offers many assistance services in case of a medical emergency or some other travel crisis.
What Do I Think?
Like any insurance policy, there are all sorts of exclusions, many for the most foreseeable eventualities. For example, illness insurance excludes any "participation in organized amateur and interscholastic athletic or sports competition or events." This means that if your son is injured playing little league, or you get hurt running the Boston Marathon, your claim will be denied. There are pages and pages of similar terms, conditions, exclusions and waivers. Pre-existing medical conditions are excluded, unless an additional policy is purchased at an unspecified cost.
At least Airtran does not automatically include these policies, relying on you to de-select them before purchasing. That is the tactic of ultra-low cost carriers like Spirit and Allegiant. I consider such practices to be fraudulent and that is one reason I never plan on flying with them.
I have never purchased travel insurance. This policy seems to be priced at about 10% of your ticket cost. Since your likelihood of needing such a policy doesn't increase with the value of your ticket, it tells me that this is priced in order to maximize sales rather than to reflect actual risk. Unless you find yourself being injured or delayed rather frequently, it probably isn't worth considering. Even then, you never know. Last year, I broke my shoulder a week before a planned trip to Las Vegas. I realized that my shoulder would remain equally broken in Denver as it would in Vegas, decided to fly anyways, and had a great time.
In the event you will actually need the policy, it seems likely that you will be setting yourself up for a fight with them. I can't remember how many travel advice columns I have read where a reader writes in to complain about how perfectly legitimate claims are denied for the most obscure reasons. On the other hand, I have also read a few articles where a sick passenger is denied a refund from an airline and told that they should have bought travel insurance.
In the end, insurance is a product that is best used to protect against major losses, such as fire, theft, auto accidents, and severe illness or injury. At most, there only seems to be a few hundred dollars at stake in the even that your trip is interrupted or you  must cancel your plans due to injury or illness.  Finally, the credit card you use to purchase your ticket may provide many of the benefits of a policy like this. Baggage delay and assistance policies are included in most credit cards.
My advice: Save your money and enjoy some good seafood while your are in Boston.

Related Posts: