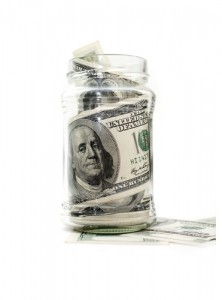 The movement to eliminate foreign transaction fees is accelerating. Recently, I told you how Discover became the latest credit card issuer to announce that they were dropping foreign transaction fees. While Discover might not be nearly as large of a network as Visa, MasterCard, or American Express, don't forget that they are also a very large bank that issues credit cards. Therefore, this move is very significant. Each time a new bank announces that it is dropping these outrageous and unnecessary charges, it makes it even more difficult for the market to bear the continued imposition of these fees.
The Latest Banks To Eliminate Fees:

Since I wrote that article, there have been other announcements. First, PenFed, the Pentagon Federal Credit Union, announced that they were dropping foreign transaction fees on all of their products:
Now all PenFed cardholders traveling overseas with a PenFed credit card can be certain that they will not be paying a foreign transaction fee; no matter which PenFed card they carry.

"Staying true to PenFed's core principles to bring products to our membership that have every day value is a key element to the successful growth of the credit union," says Deborah Ames-Naylor, Executive Vice President, Credit and Collections, PenFed. "Eliminating the Foreign Transaction fee on all of the credit cards in our portfolio is just our way of creating a unique and competitive line of cards that come packed with practical benefits that our members can actually utilize."
I will admit this came as a surprise to me. Not that they were dropping these fees, but that they had them in the first place. I knew of several cards they offered without the fees, and I presumed this policy was in effect across their product range. This statement confirmed that some cards were already free of the fees:
PenFed's two most popular "Best in Class" cards, The PenFed Premium Travel Rewards American® Express Card and the PenFed Promise Card have both been void of the Foreign Transaction Fee all along. However, the fee has now been eliminated from PenFed's Platinum Cash Rewards Card, Visa Gold and Visa Classic and MasterCard programs, which is a competitive distinction in the card industry.
PenFed joins Discover and fee free pioneer Capital One in having no foreign transaction fees for any card. If your card is PenFed, Discover, or Capital One, feel free to use it across the border at no additional charge. Other banks continue to offer some fee free cards, typically high end products aimed at travelers, while socking it to the rest of their customers. The latest move is the Marriott Rewards Premier Visa Card from Chase. This mega-bank offers dozens of cards, and they seem to be hanging on as tightly as possible to their foreign transaction fees. So far, this Marriott card is the only one of three co-branded cards (two consumer and one business) they offer that eliminates this fee. Other cards they offer fee free include the British Airways card and the Chase Sapphire Preferred. American Express has been even more stingy, eliminating this fee only on their Platinum card.
The clock is ticking on foreign transaction fee.
Related Posts: