One of the perks of my American Express Platinum Card is the International Airline Program where you can get a free business class companion ticket if you a qualifying ticket through American Express Platinum Travel Service. Recently, I was planning on a trip to Asia and since it is potentially such a long flight, I wanted to check if it made sense to make use of the International Airline Program. I called up Amex and had them research three airlines that would potentially take me to my destination – China Airlines. Jet Airways and Asiana Airlines. Prior to that, I checked out all of these airlines website. With the exception of Jet Airways, the websites for China Airlines and Asiana were not particularly user friendly. I managed to get a quick quote from a travel agent friend.
After a couple of email exchanges with Amex, they came back with various permutations and the cost of each. I would say that the business class fares were comparable to what I was quoted by another travel agent. Only this time, I could one and get one free.
But here is the kicker with this program. Mrs Credit Card is also allowed to make use of it. Because we have three kids, in theory, if we decided to travel business class for an international flight, we just have to pay for three tickets. I will make use of my card to get one free and Mrs Credit Card will make use of hers (which is just a supplementary card – ie authorized user and not her own card).
At the end of the day we decided not to bite the bullet, but instead spread out the trip and booked coach (really price difference). But I thought I should mention this an also update with their program partners for this year. And overall, I am pleased with their service and someday, I'm pretty sure I'll make use of it and fly to Europe with Mrs Credit Card one of these days on business class!
But here are some screen shots of the program and their partners, which was taken from their 2010 partners guide.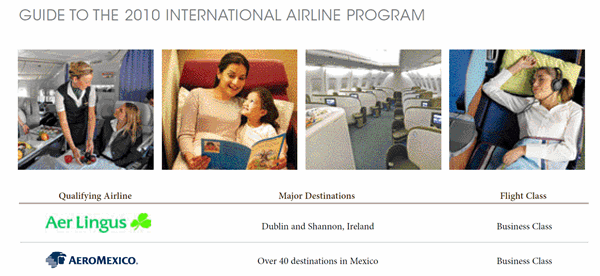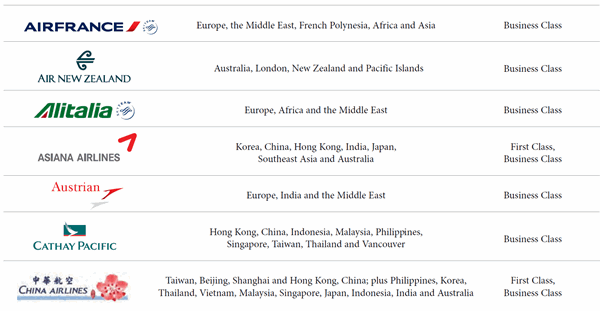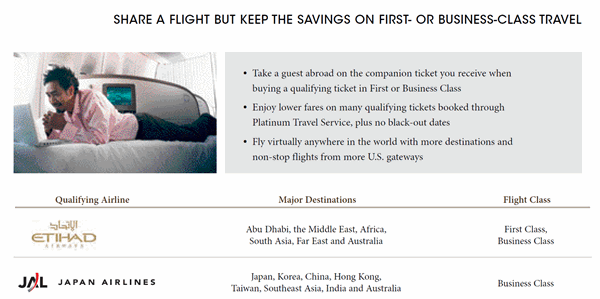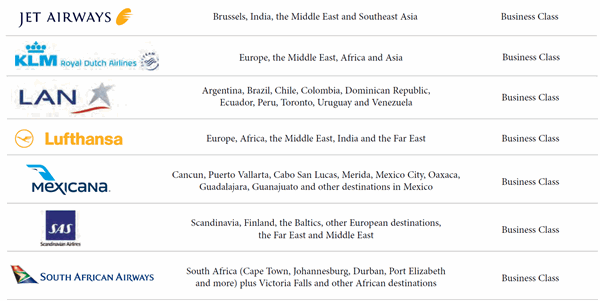 Related Posts: