All I want to do is pay my Target bill on line. Just PLEASE direct me to the right place…..I'm getting frustrated and annoyed. I've signed up and done everything asked…I just can't get to the place to pay my bill!- Nancy
ANSWER:
Nancy, here are the steps for paying your Target credit card bill online:
Step 1: When you get to Target.com and scroll down on the home page, you will see this at the bottom, where you select "Manage My Account".
Step 2:  On the next page you will select, according to whether you have the Target Visa Credit Card, the Target Credit Card or the Target Check Card. If you have already enrolled you will skip this step and select SIGN IN.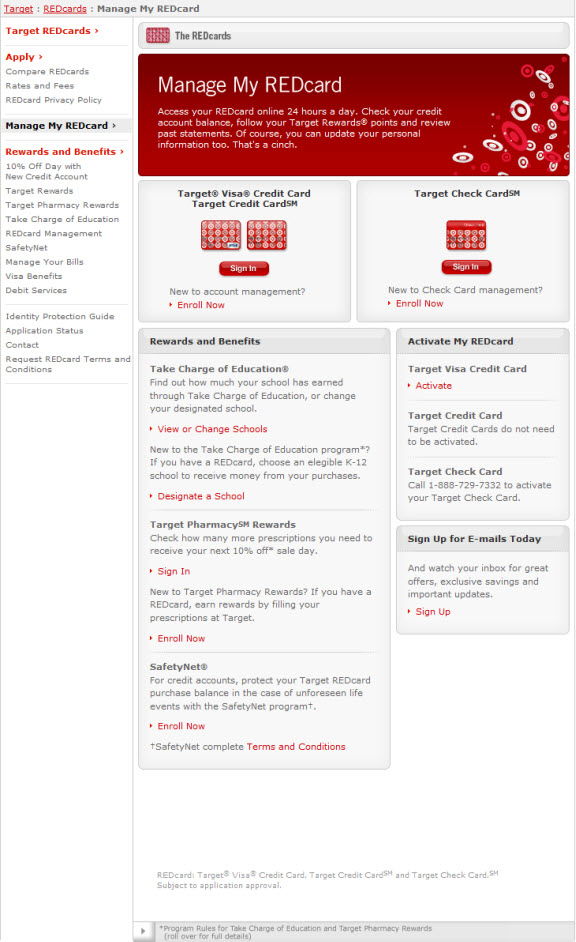 If you have not enrolled, select ENROLL NOW to set up your online account. You will need to have your card handy and will enter your card information, name, last 4 digits of your Social Security number, zip code and email address.
Step 3:  Next you will log in with your username and password. Once you are logged in you will see this screen: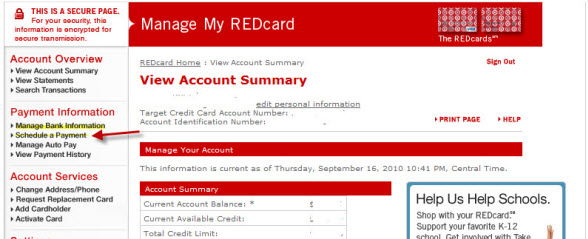 Finally, select Manage Bank Information where you will set up your payment.
Hope this helps!
Related Posts: