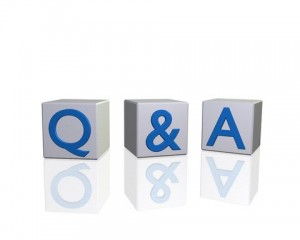 I recently got this email from a reader:
I have almost 800,000 invested in AA points and i received most of the points using various AA credit cards; not by being a frequent traveler.

I want to save those points for overseas trips which i don't for see in the near future as our business is doing poorly. (Every time i attempt to use them for domestic trips they are not available.)

My objective is to find an AA credit card w/o any annual fee; one each for my husband and myself so we can protect the miles we have earned and not be subject ot high annual fees.we are currently not traveling on AA these days.Please help.

Any suggestions? Thank you,
Denise Michaels
I probed further.
what cards do you have now?
what cards have you used in the past?
And here was her detailed reply:
I primarily now use AX Blue, which enables me to use any airline w/o restrictions. I also have a Mileage Plus card that protects my United miles, with a free annual fee the first year only! (I will have to go a hunting for a new one of those in Jan. 2011 when that card expires.) Lastly, I have a Costco AX card that is primarily used for Costco membership and gets me a 5% gas discount when I purchase gas at Costco; which has the cheapest gas in my town.

Specifically, what I am looking for is "no annual fee" cards that allow me to protect the miles I have so diligently earned throughout the years
earned on both United and American Airlines. I realize that airline specific cards are outdated in that the airlines are calling all the shots when it comes to using them (they allocate minimal seats when one tries to use them) and that is why I like the AX Blue card that allows me to use any airline, anytime, and get reimbursed for travel. However, that does not solve my problem in trying to protect the miles already earned w/o hefty annual fees. Interest fees on any credit card is not a concern for me as I pay off all balances monthly.

I hope that is helpful.

Thank you,
Denise Michaels
I wanted to clarify one more thing.
one more thing – did you have the citi AA cards before?
And I got my answer
yes, but I just cancelled it yesterday b/c of the fee. So presently (today) I don't have any.
Thank you,

Denise Michaels
Answer – Denise, after thinking long and hard, I think I've come up with a solution. But before that, here are your alternatives.
You do not have to get any credit cards to "maintain" those miles. You get simply use them a little just before the date that keeps you miles alive for small stuff like a magazine subscription etc.
Or you could choose to earn points and that qualifies as an activity that keeps your miles. But since you do not want an airline credit card with annual fee to accomplish this, then we have to look at hotel frequent guest programs. And fortunately, I think I have found a solution to this.
The card you should get is either the Citi® Hilton HHonors Visa Signature Card or the American Express Hilton HHonors. The reason why this will work is as follows.
Both cards have no annual fee
Hilton allows you to earn both hotel points and airline miles when stay with them – and their airline partners include American Airlines and United
Lastly, you can transfer Hilton HHonors points into American Airlines AA Miles and United Mileage Plus Miles as well. You would need 10,000 points to transfer 1,000 miles (ratio seemed skewed but you earn 6 points when you stay at Hilton Hotels adn 3 points when you spend on gasoline, supermarkets and drugstores).
So by using a Hilton HHonors credit card (either the Visa or Amex), you can earn points and periodically transfer them to both AA and United Miles and therefore keep your miles alive. And if you do happen to stay at Hilton Hotels, you can earn both points and airline miles. Simply choose which one you want and you are all set.Another plus about the Hilton HHonors program is that like the Starwood Preferred Guest program, there is no black out dates. So if a room is available, they will allow you to use your Hilton HHonors points.If you decide on this strategy, you could even cancel your United card since you do not fly so often!

If you enjoyed this post you may also like:
Related Posts: