This is another review in our "credit monitoring review series". Today, we will review this service from Credit Report Online Instantly (what a name!).
What does this service provide? – Well essentially, this service offers basic credit monitoring service that alerts you if there are any changes in your credit reports (you can obviously access your credit reports). In addition, they provide this things called "credit wizard", that shows you how to increase your credit score (but you will not get any score BTW). To entice you to try their service, they are offering a $25 gift card!
Monitoring of public database – This service also provides public database monitoring to help spot any potential ID theft that has already occurred.
Fees – So how much will it cost to monitoring cost? $34.99 a month! You are given a five day trial and if you do not cancel, then you will be billed monthly at this rate.
Verdict and Opinion – I'll be blunt. Avoid this deal! It is overpriced for a credit monitoring service and it does not even give you your credit scores! Most other credit monitoring service or ID theft protection services charge about $15 a month and they provide a lot more benefits than this. AVOID this at all cost.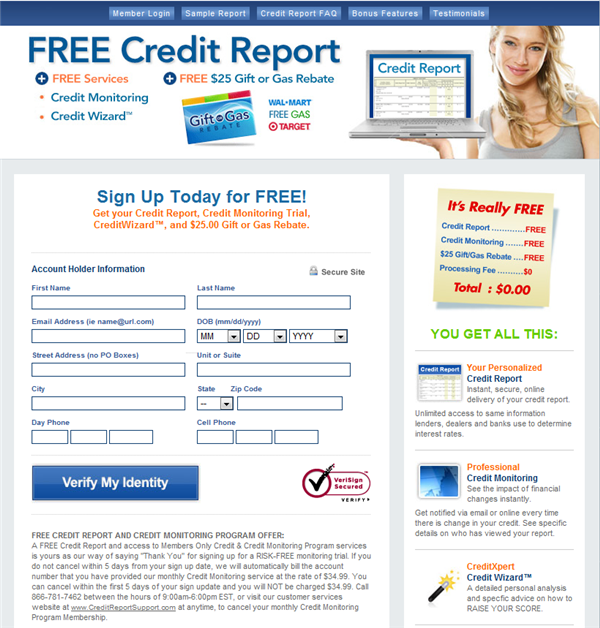 Related Posts: