Bellow is the funniest letter I have ever received.   The story is that I recently canceled a CitiBank card that I had.    Apparently, I had overpaid my last bill by the princely sum of $0.01.
I have seen this phenomenon before, sort of.   Years ago, when I had a roommate, we used to split our utility bills half and half.   Inevitably, we both rounded an odd number down to the next cent.    One day I got a bill for an outstanding balance of $0.01.    We had the greatest time calling the company up and telling them we couldn't come up with the money, and would like to pay in installments!
Personally, I can't really think of a way around this.   If they did not send out checks, then they would be accused of profiting in small increments, like in the movies Superman III and Office Space.
What do you think, should I frame it?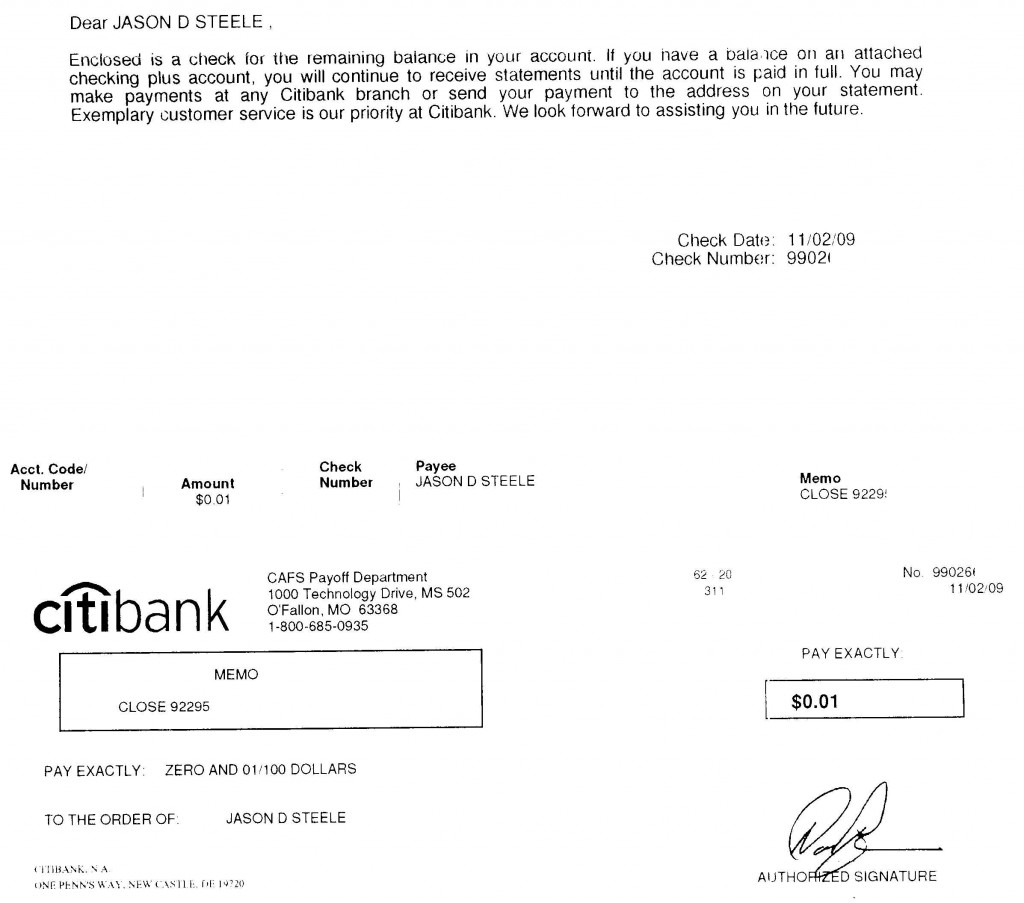 Related Posts: