Card holders of the Citi Mastercard have this "cash back" feature called the "Citi Extra Cash" program which is not really publicized by Citicards at all. Being the nosy chap that I am, I decided to do some investigation into this to find out what the fuzz is all about. Aiding me was a reader Eric, who has the card and emailed my screenshots inside the program page. I also had a half hour call with the folks at Extra Cash and so here is a look at this program. (Turns out this could be a gem for some).
Extra Cash is a reward program that is separate from Citi and only eligible presently for the Citi MasterCard. Once you are enrolled in the program, you can earn 10% rebates or 10 extra cash points for every dollar that you spend on your card. The reward points are good for two years.
How to redeem points? – The way you redeem your reward points for the extra cash program differs from from a regular reward program. For example, for travel, most reward program either allow you to exchange points for miles, use points for travel or you book your own travel and then you claim a statement credit using your points. For merchandise, you simply use the required points to redeem for a merchandise rewards.
For the Citi Extra Cash, it works differently. You cannot get a reward for free, but you can use your points to get a discount (some great, some not so good). These discounts could be on merchandises and gift cards.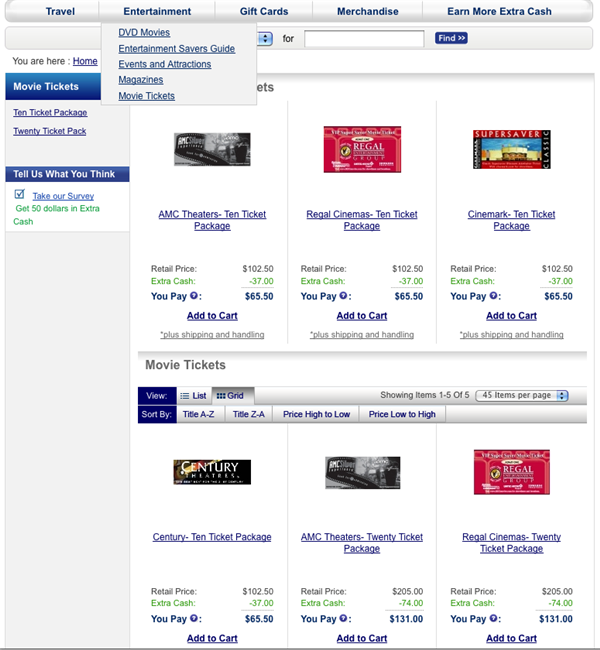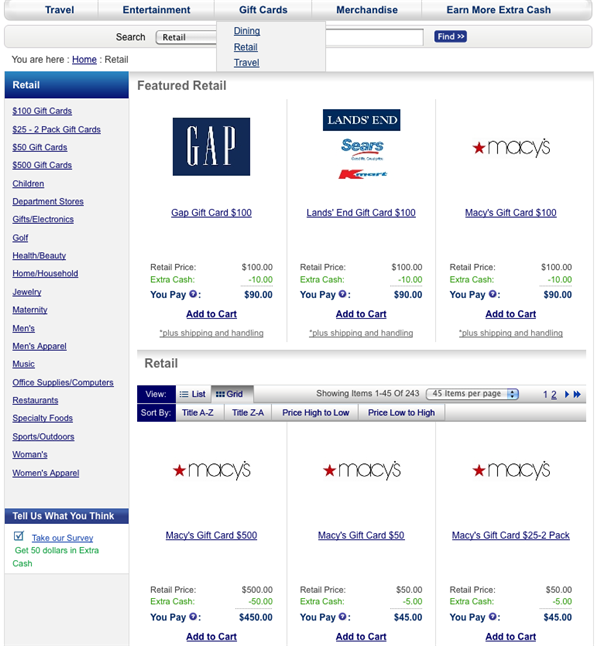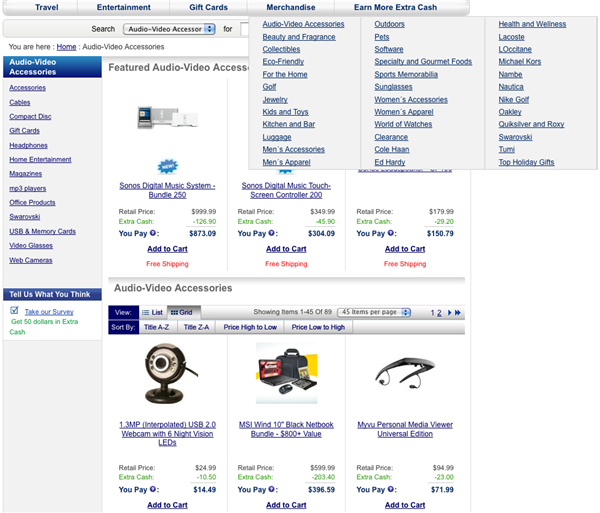 Unique Rewards – There are a couple of unique rewards on the Extra Cash Program that is simply not on any other reward program. Firstly, the rewards for airline tickets are actually international airline tickets and flights. Hence, the reward program will give discounts on the airline tickets.
The Extra Cash program also has also a hotel program where they have many hotels as their partners. When I was on the phone with the Extra Cash representative, she said that they guaranteed the lowest hotel prices, even lower than if you booked directly with the hotel! I thought this was pretty unique. Unlike the airline rewards, most of the hotels are all US based.
Below are screen shots of the program.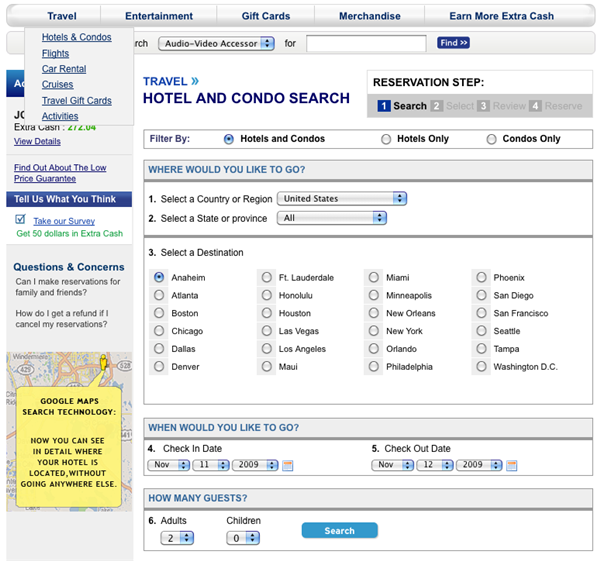 Verdict – I find the Citi Extra Cash to be a unique reward program. But it is a little different from other programs is that you cannot use your points and get something for free. Instead you still have to spend money and you will get a discount. For example, I think this is a great program for gift cards.
Extra Cash also makes the promise that you will have the lowest hotel prices when you book with them. So for those who stay at hotels, this might be a good additional card to have.
Most folks who get the Citi MasterCard do so for its low rate, its' 0% introductory APR and perhaps because they give you a separate number to use in place of your credit card number when you shop online. Most folks who have this card aren't even aware of the Extra Cash Rewards because Citi does not make a lot of noise about it.
If you have this card, please make use of it. For those on the fence about the Citi MasterCard, this may be a reason to get it if you feel you could make use of the rewards in a meaningful way.
Related Posts: