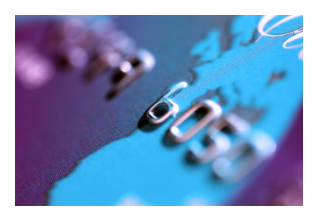 *This is a guest post by Will, from Money Galaxy
Pay closest attention to the financial terms, not the perks or the hype.
For most of us, receiving credit card offers in the mail is pretty much an every day occurrence. Last year alone, banks mailed 2.5 billion of these credit card offers.
Banks are failing, lending standards have tightened, and yet the credit card industry is still chugging along (although the screws might soon be tightening on existing accounts). And while the 2.5 billion mark is about half of what it was the the early 2000's, the reduction in mail offers is more than compensated for by the Internet, as the number of companies that offer credit cards keeps growing every day.
The trick is that you need to be aware of your own spending patterns in order to do a better job sifting through the numerous offers and pick the best credit card for you.
The average U.S. household with at least one credit card carries nearly a $9,200 balance, according to CardWeb.com. Although this figure should be taken with caution, it speaks volumes about the level of debt Americans are dealing with. For many people, successful credit card debt management is a constant uphill battle. Anytime a zero balance is achieved for a given month or two, it is immediately followed by a longer period of debt that is carried at substantial interest rates, pretty much like people go on diets and gain all the weight back, and then some.
If you're unable to pay off your credit card balance each month, it's probably best that you stay away from credit cards with no annual fee. No-annual-fee cards tend to carry higher interest rates, so their finance charges end up making them more costly to cardholders who carry a balance from month to month. As a rule, the ideal interest rate on a credit card should be no more than six or seven percentage points above the prime rate.
On the other hand, if you're among the one-third of cardholders who pay off their balance each month, a no-fee card could be exactly what you need. More than half credit cards issued by banks charge no annual fee. And since accidents do happen, you should plan ahead for the eventual month where you might come up short and shop for no-fee cards with the lowest rate on unpaid balances.
More and more credit cards nowadays are offering perks (say, frequent flier miles) or rebates. Many of these cards have annual fees and high interest rates and in several cases you have to be a pretty big spender to accumulate a free ticket or sizable rebate, but if you look hard enough, there are some good deals to be found. As a rule, though, credit card experts generally steer people away from cards with too many bells and whistles (they have to make up for it elsewhere). You're better off just keeping the money in your pocket.
In any case, if you're considered transferring your credit card balance to another company that offers better terms, it's always a good idea to contact your current credit card company first. Banks spend upwards of $100 per customer to attract a new account, and in this increasingly competitive market they would rather negotiate more attractive terms to retain your business than lose you and have to spend to acquire a new account to replace the lost business.
Above all, be skeptical of pre-approved offers with "teaser" interest rates and fees or fancy perk promotions. The truth is usually buried in the "fine print" found in the disclosure box printed on the back of most credit card applications. Read it carefully, most people don't!
Similarly, collecting credit cards a hardly a smart idea. Most consumers' needs will be more than adequately met with just two credit cards.
*Will writes about personal finance on Money Galaxy, and touches on various subjects like understanding the stock market, or explaining how much money is insured in bank accounts by the FDIC, among other topics.*
Related Posts: