Capital One has just come up with a new credit card called the Venture Rewards card. Today, we are going to have a closer look at the card. There are actually two versions, one with an annual fee and one with no annual fee.

Rewards – First, let's look at the one with the annual fee. This version allows you to earn 2 points for every dollar that you spend on the card. You get 10,000 bonus miles if you spend $1000 in the first three months after you get the card. Points can be redeemed for airline tickets, other travel items, gift cards and merchandise. The annual fee for this card is $59 and is waived for the first year. You also get concierge service with this card.

The no annual fee version (called VentureOne) allows you to earn 1.25 points for every dollar that you spend on the card. Like the other card, you also get concierge service.
How to Redeem Points for Airline Tickets – To redeem your points for airline tickets, you can either book your travels with Capital One or yourself (and then claim it for a statement rebate using your points you have earned). 100 points is worth $1. Hence 30,000 points gets you a $300 ticket. Because you can use any agent to book, it is really convenient and not subjected to blackout dates.
Other Standard Features – These cards also come with the usual travel type features found in the better cards.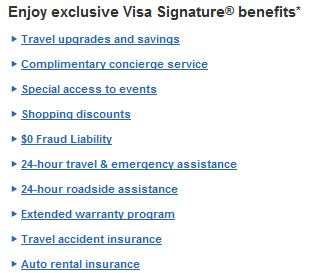 Comparison – In my opinion, the Venture Rewards card with the annual fee really resembles the Discover Escape Card. The Escape Card from Discover also allows you to earn double miles (or points) as well, and it comes with a $60 annual fee (so it seems Capital One is cheeky is setting the annual fee just one dollar below that of the Escape Card! I think the Escape by Discover® Card is better then Capital One in that you can also earn double miles when you shop online at their shopdiscover.com merchant partners. They also have a better sign up bonus (at present anyway – might change in the future). The Capital One is better in the area of not having any foreign currency transaction fee.
The no annual fee version is pretty similar to other rewards cards like the Miles Card from Discover, Blue Sky from American Express, Chase Sapphire and PenFed's Travel Rewards Card. With all these cards, you can earn points and you can either book your travel through the cards site using points or book your own travel and redeem points as statement credit.
Verdict – The Capital One Venture Rewards Card is a decent card and will appeal to those are not really frequent flyers, are high spenders and want to earn points or miles for airline tickets. If you are considering the annual fee version, you should also check out the Escape by Discover® Card. Another card to consider is the
PenFed Premium Travel Rewards American Express® Card. With this card, you could earn 5 points for every dollar that you spend on airfare. You also get 3 points for every dollar you spend on hotels and Dining (good till 31st December 2010). You get 20,000 bonus points when you spend $650 in the first three years. You can also access to 600+ Luxury VIP Global Airport Lounge Access with $15,000 Annual Spend 24/7 Premium Concierge Service. Also, like Capital One, there is no fee for any foreign currency charge. The only thing you need to do this to pay a one-time $20 fee to join PenFed if you are not an existing military member of family of one. And the annual fee is also cheaper at $50 (waived for the first year).
The no annual fee version (VentureOne) is also a pretty good card as far as earning points goes. But also consider cards like the Chase Sapphire, which allows you to earn double points for airline ticket bookings and shopping online with their merchant partners.
Related Posts: