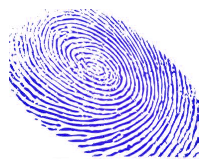 Dominion Enterprises, the parent company of the InterActive Financial Management Group released a statement this month saying that it's computer servers had been targeted, hacked and otherwise violated – revealing the personal credit information of 92,000 of it's customers.
Their servers were accessed multiple times between November of 2007 and February of 2008 before the theft was discovered. The information that was stolen included the names, birth dates, social security numbers and addresses.
Dominion has promised to mail letters to consumers that they know were affected. However, I would be very cautious, if you have ever done business with them in the past – even if you don't get a letter!
Dominion and IFMG are also offering a year of free credit monitoring services to customer's whose information was stolen.
Dominion Enterprise's President and CEO Conrad M. Hall Released this statement:
"We deeply regret this incident and apologize for the concern and inconvenience it has caused. We are committed to helping those who were affected and strongly encourage them to sign up for the complimentary credit monitoring and to take the action steps outlined in our letter."
If you think your information may have been stolen, you can contact Dominion here:
Dominion Enterprises
Jennifer Butsch
Public Relations Manager
757-351-7951
jennifer.butsch@dominionenterprises.com
Have a question for us? Leave a comment below!
You can get our future articles for free when you click here.
Keep Reading:
Photo Credit: Dreamstime.com
Related Posts: