I get lots of questions about so-called "Apple Credit Cards" or rather credit cards that folks think are issued by Apple. Well, Apple does not issue their own credit cards or anything of that sort. Instead, Apple has teamed up with Juniper Bank to provide some form of "financing" for folks who want to an Apple computer but cannot or do not wish to pay in full.
So here is how it works. You can either apply for the "Apple Credit Card" from their website or over the phone. The number to call is 1-800-MY-APPLE. Very often, an Apple salesperson will guide you through the online application process and you may know pretty much on the spot if you are approved. But sometimes, that can take a few days.
The full terms and conditions are listed here. Once you are approved of the card, you have up to 30 days to make your purchase. Then you will get 0% APR for 90 days (3 months) – in credit card language, your finance charges will be waived for 90 days. The card has no annual fee and is a vanilla credit card. Below is another screen shot of how it works.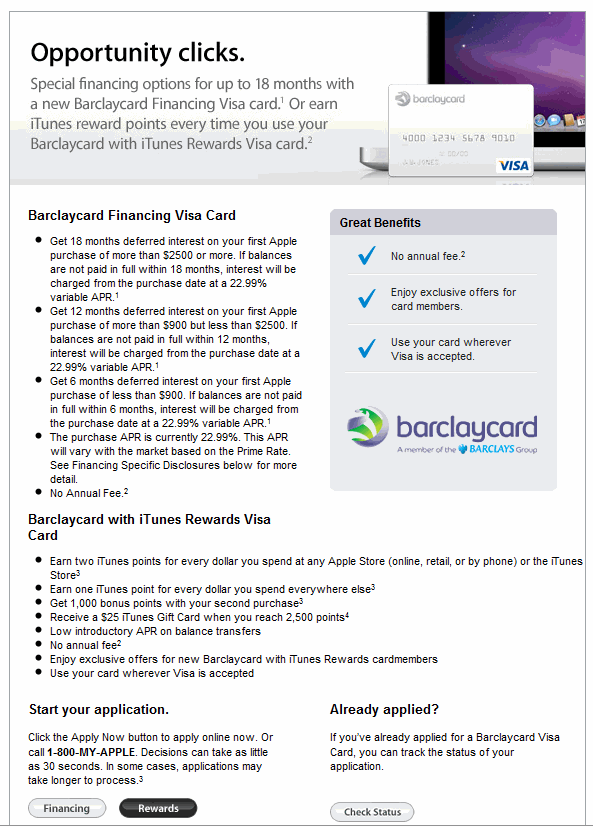 My thoughts about this "Apple Credit Card – When I researched about this card, I think folks who really want to put their latest Apple on their credit card could do better with other credit cards. For example, cards like the Citi Platinum, Discover More Card and Chase Slate all offer 0% APR for purchases for 12 months. Why settle for 90 day financing?
Those looking to make a major purchase from Apple could save 5% off their purchase by using a Discover Card. How? Discover has a online shopping portal called shopdiscover.com. If you log on into your Discover account, you could go to apple.com from your Discover account, rather than going directly through your internet browser. (note: Discover does not disclose their merchants unless you are a cardholder). When you pay for your purchase using your Discover More Card, you will get a 5% rebate (which to me is the same as a 5% discount). Below are some screen shots (or rather proof).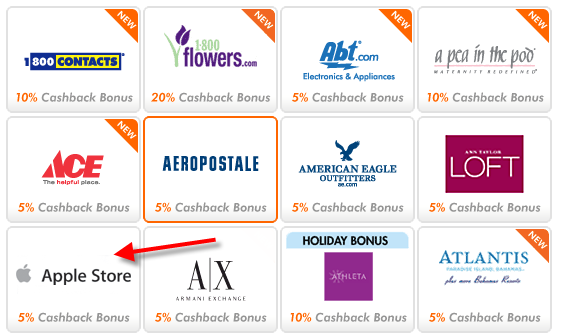 Clicking on the Apple Icon takes you to their terms and conditions page where you will see the fine prints.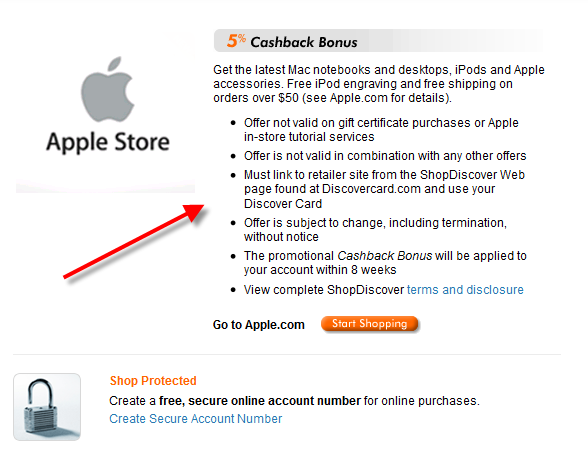 Clicking on the shop now button takes you to Apple Store. By accessing apple.com through your Discover account and using your Discover Card, you will earn 5% rebates. If you went directly to apple.com from your browser, you will not earn the 5% because the purchase would not be tracked by Discover.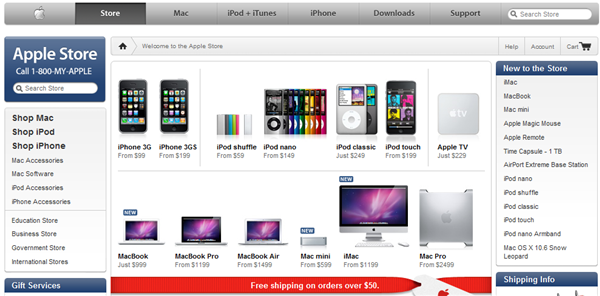 Related Posts: