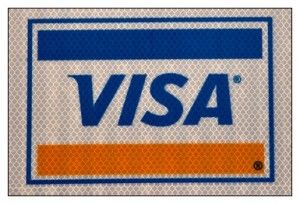 There are credit cards available for every reward you could want, but that's not always enough these days. Some credit cards offer the savvy consumer some top-notch benefits just for owning the card. After checking out these great perks, be sure to peruse your own cardholder agreement to see if you might have the same!
When you want to take in some culture but you're short on cash, the natural thing to do is whip out your Bank of America or Merrill Lynch Visa. No, the card is not to pay for your museum entry, but to get in free. With either card, you'll get complimentary entry into more than 150 cultural landmarks on the first full weekend of each month.
Through the Museums on Us program, you need only present your card and a photo id to gain entry, allowing you to feel even smarter while increasing your sagacity.
Wine lovers across the country dream of tastings in Sonoma County, and with your Visa Signature card, you can try them for free! At more than 60 wineries, you may engage in two complimentary tastings per cardholder, as well as save on wine purchased the same day.
Imagine whisking your favorite oenophile off for the weekend for tastings at two different vineyards. Whether you're able to differentiate Argentinian Malbecs from their French counterparts or just want to take in the lovely views, this offers reasonably priced indulgence.
Those perks are great, but what if you're more into sports than extended pinkies?  Well, there's a Visa for that, too. Visa Signature offers game day packages for several NFL teams, including tailgate parties, game tickets, grub, and gear.
If you're more game to swing at a ball than watch others do the same, there are also savings on golf lessons and golfing vacations. According to Visa:
"The Challenge includes accommodations plus one day of unlimited golf, including cart, on the Arnold Palmer and/or George Fazio Course per registered guest. For the non-golfer in the group, a credit of $80 per day to use toward other activities, including spa treatments, horseback riding or helicopter tours."
I can't think of anyone who would want to turn that down!
Now that you've taken care of some indulgences, it's time to buckle down, right? Not so fast. With your Visa it's easy to get a great discount on everything from new shoes to spa days. While discounts change frequently, at the time of this writing you can save on products from the drug store, cruises, restaurant visits, and rental cars. Saving money on things you already need to buy is definitely the way to go!
To take advantage of these deals, just visit the shopping tab of your card's dedicated page, then use your card to make a purchase.
While you're there, skip on over to the giveaways page. You can enter to win a luxury vacation or a trip to Super Bowl XLVI. There's no purchase required to enter, and no obligation, so why not enter try to win something fantastic and free?
Hands down, the best card for extra perks is the Visa Signature. This card offers preferred seating at many events, a dedicated concierge for all of your needs, and rental car collision coverage.
In addition, it offers purchase security which, according to Visa's website, will "…replace, repair, or reimburse you for eligible items of personal property purchased entirely with your eligible Visa Signature card up to a maximum of $500 per claim and $50,000 per cardholder in the event of theft, damage due to fire, vandalism, accidentally discharged water, or certain weather conditions" within 90 days of purchase.
It also offers a warranty that doubles the original manufacturer's warranty up to one additional year on purchases made with your card.
Whether you're looking for ways to splurge or ways to save, your Visa card offers some great benefits. Get out there and start using them to your advantage!