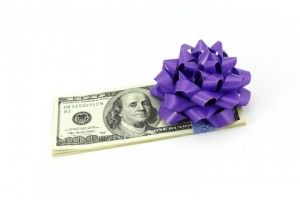 Getting the best rewards from your credit cards is important, to be sure. However, there are many other benefits in the fine print of your cardholder agreement that you may have missed. Here are some of the most notable perks of being an American Express cardholder.
American Express Purchase Protection
With the holiday season upon us, purchase protection may be the most coveted benefit of your American Express card. Things get damaged or stolen frequently, but if you bought an item on your American Express card, it is covered for 90 days. The Platinum card also covers lost items. You're covered up to $10,000 per occurrence (with a maximum of $50,000 per calendar year) with your Platinum card.
Amex Automatic Extended Warranty
Next time you're shopping with your American Express Green, Gold, or Platinum card, you can skip the extended warranty at checkout and save some cash. Amex will double the original manufacturer's warranty up to one full additional year just for using your card. The protection covers up to $10,000 per item, up to $50,000 per year. This benefit is reserved for items with a warranty period of five years or less.
American Express Item Return Protection
Purchases that aren't returnable make even the savviest shoppers wary, but when you carry the American Express card, this simply isn't a concern. Whether you lost the receipt, the store went out of business, or it was a final sale item, if you paid with your card you're in the green. American Express will accept the return and reimburse you up to $300 per item with a maximum reimbursement of $1000 annually.
American Express Card Event Ticket Pre-Sales and Protection
When you want tickets to shows that sell out quickly, such as Cirque du Soliel, it pays to be a cardholder. American Express offers pre-sale tickets before the general public is able to purchase them.
In an era where you've got to submit to non-refundable rates to get the best prices, American Express can give you a leg up. When you use your Green, Gold, or Platinum cards, the Event Ticket Protection plan can help cover the cost of your tickets in the event of a medical emergency or accident en route.
Amex Global Assist Hotline
With your card you can call for 24/7 emergency assistance with medical, legal, financial or other issues when traveling more than 100 miles from home.
Everyone's worst travel nightmare is being helpless in a place where you don't speak the language. Whether you've lost your passport or wallet, or you find yourself in a more dangerous predicament, the global hotline is there to help.
American Express Roadside Assistance Coverage
You may not need that pricy auto club membership. With your American Express Green, Gold, or Platinum card, you're covered up to four service calls per year. This benefit is limited to $50 per incident, within the United States, Canada, and Puerto Rico.
Amex Baggage Insurance Plan
There's nothing worse than losing your luggage. When you reserve and pay for your airfare using your American Express Platnum card, you're automatically protected against loss and damage for a combined maximum of $3000 for checked and carry-on luggage.
If you carry a Green or Gold card, you're afforded up to $1250 for carry-on baggage and up to $500 for checked baggage.
Before you pay to book that flight, you may want to check out your point totals. If you're using points to pay for your flight you can "choose 'Pay with Points' when you book any flight online at American Express Travel.
American Express Car Rental Collision Coverage
If you rent a car using your American Express, you're covered in the event of a collision. This benefit extends to most foreign countries and, if you've ever driven abroad, you know that it can be a very nerve-wracking experience. This benefit could far outweigh the annual fee in the event of an accident.
Whether you're using your American Express card to book travel, buy drinks, or purchase gifts, be sure to take advantage of some of these insider benefits. You, and your wallet, will be glad you did!
Want to know even more? Check out our American Express F.A.Q.
Related Posts: