Cardholders of Marriott Rewards Premier Credit Card from Chase will earn a bonus of 2,000 points when staying at Fairfield Inn & Suites, Plainville, CT.
The bonus points with Marriott Rewards are available for each stay, any day of the week from November 8, 2010 until January 8, 2011.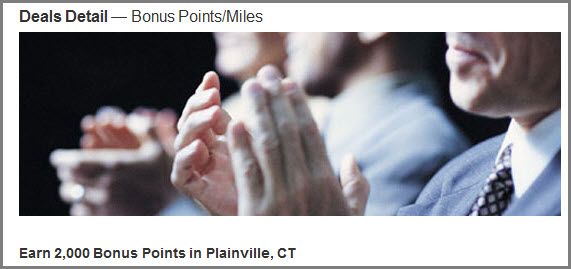 Marriott Rewards Bonus Points for Plainville, CT.
Comments
comments