According to the Department of Transport latest report, BTS, a part of the Research and Innovative Technology Administration, reported that the airline industry collected at least $1.9 billion through ancillary fees in the fourth quarter of 2009, up 18.3 percent from the fourth quarter of 2008. These fees make up 6.5 percent of the total revenue of the 32 carriers that reported receiving ancillary fees. For the year, the carriers collected $7.8 billion in ancillary fee revenue, compared to $5.5 billion in 2008.
So rather than repeating what the mainstream press is saying, which is simply copying from a press release from Associated Press!, I've decided to show you the table from the BTS and let you see for yourself. Turns out that baggage fees, and even cancellation fees, is quite a chunk of change.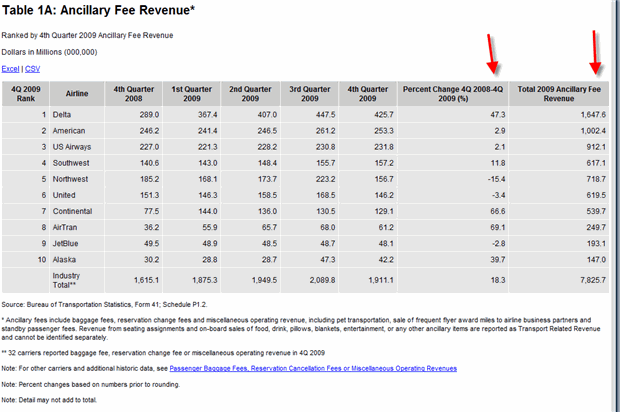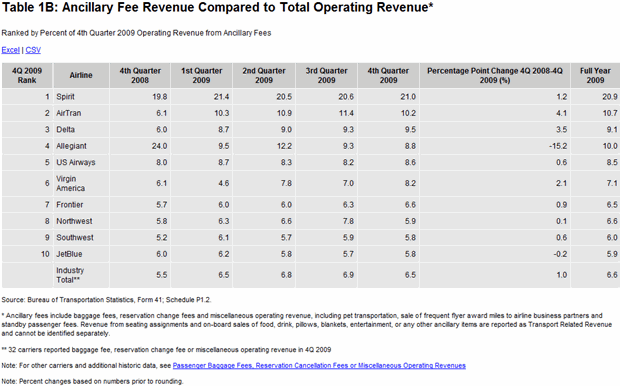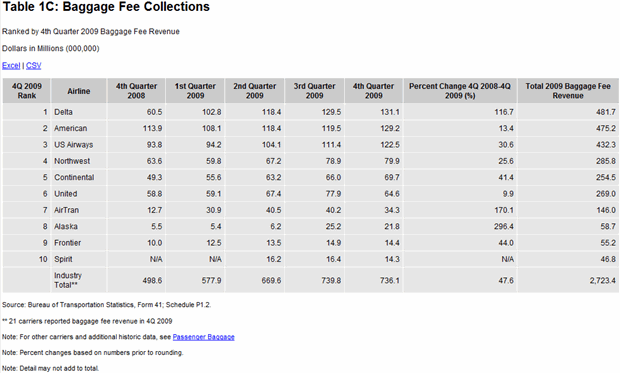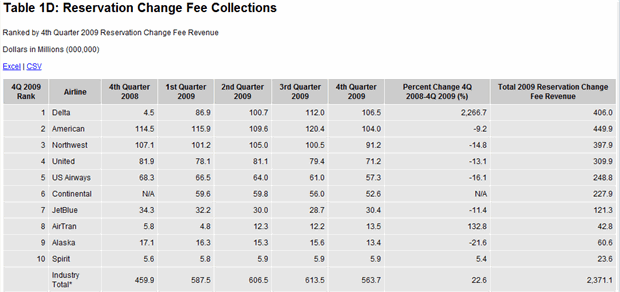 It kind of sucks that American Airlines are resorting to such fees whereas the rest of the airline world hasn't really caught on (guess they are more profitable). But to be honest, I'm all for a healthy airline and profitable airline industry. With the upcoming merger of Continental and United, perhaps capacity will be reduced and airlines will have more pricing power. I have no problems paying for these fees if
Airline make an effort to upgrade their airlines
Use their profitability to train their staff to be "polite"
Have tv and on-demand at the back of every seat (like some international airlines have)
So here's the message to airlines : Charge us all you want, but give us a better product and service.
Related Posts: