We are currently in the age of convenience. Most people want to have things available to them at their fingertips. Chase Freedom makes this easy and allows you to sign up for various different alerts to have sent directly to your cell phone. As I have unlimited text messages on my phone, I am loving this available feature. From the Chase website:
Select your Alerts — Select an account from the drop-down list and click "Show" to see your available Alerts. To schedule an Alert, choose a nickname of the corresponding delivery profile where you want to receive the Alert, then complete the required fields and click "Update Alerts".
To add a new delivery profile, click "See delivery profiles" under the "I'd like to…" in the right column on this page. Then, click on the appropriate delivery profile you'd like to add from the available buttons.
Note: Security Text Alerts will be delivered after any associated activity posts to your account. Chase is not responsible for service outages, connectivity issues or delays in delivery related to carriers or third-party service providers.
They offer this option for your credit card: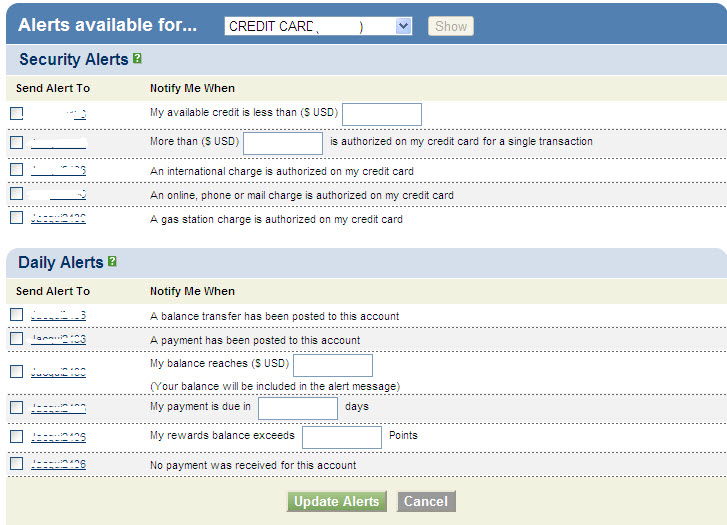 And the same option is available for your mortgage account if you have one with Chase as well: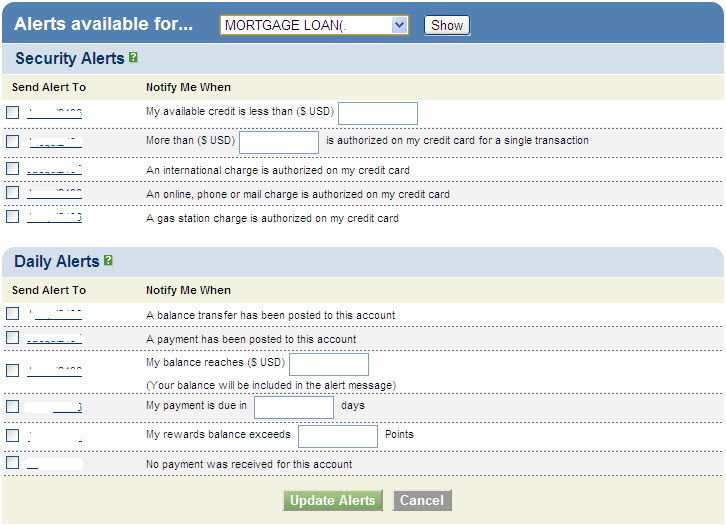 As busy as my life tends to get, I do just about everything on my phone. My phone tends to be an extension of my hand that my family never sees me without!
Once you have signed up with any of the alerts, you will be taken to the next page: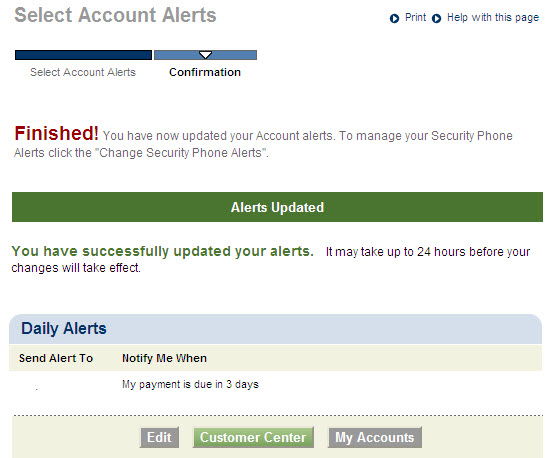 Do you get alerts sent to your phone? Or do you prefer it sent to your email?
Related Posts: